ESET Dynamic Threat Defense

Prevent zero-day threats with powerful cloud-based sandboxing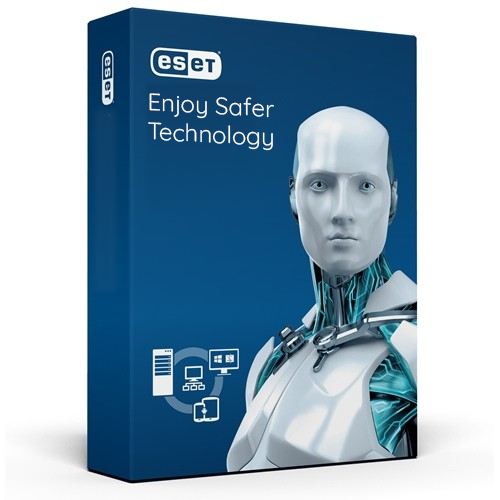 ESET Products
ESET Dynamic Threat Defense - 1 Year - New
ESET Dynamic Threat Defense - New - 5-10 Users - 1 Year
#EDTD-N-1Y-NO-Q1-10
List Price:
$26.40
Our Price: $25.08
ESET Dynamic Threat Defense - New - 11-25 Users - 1 Year
#EDTD-N-1Y-NO-Q11-25
List Price:
$22.50
Our Price: $21.38
ESET Dynamic Threat Defense - New - 26-49 Users - 1 Year
#EDTD-N-1Y-NO-Q26-49
List Price:
$19.80
Our Price: $18.81
Overview:
ESET Dynamic Threat Defense
provides another layer of security for ESET products like Mail Security and Endpoint products by utilizing a cloud-based sandboxing technology to detect new, never before seen type of threats. Future proof your company IT security with:
Behavior-based Detection
Machine Learning
Zero-day Threats Detection
Cloud Sandbox
---
Multilayered protection
Within ESET Dynamic Threat Defenses, ESET utilizes 3 different machine learning models once a file is submitted. After this process the sample is run through a full sandbox which simulates user behavior to trick anti-evasive techniques.
Unparalleled speed
Every minute counts. That is why ESET Dynamic Threat Defense is designed to analyze the majority of samples in under 5 minutes. If samples were previously analyzed, it simply takes a few seconds until all devices at your organization are protected.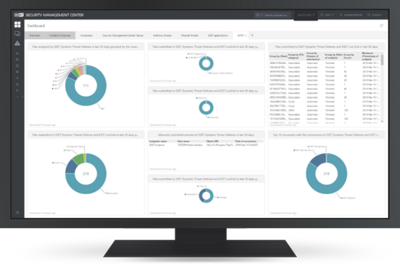 Full visibility
Every sample analyzed by ESET Dynamic Threat Defense is listed in the "Submitted files" section of ESET Security Management Center, which also provides transparency for all data sent to ESET LiveGrid® - cloud malware protection system.
Benefits:
PROBLEM
Ransomware tends to enter unsuspecting users' mailboxes through email.
solution
ESET Mail Security automatically submits suspicious email attachments to ESET Dynamic Threat Defense.
ESET Dynamic Threat Defense analyzes the sample, then submits the result back to Mail Security usually within 5 minutes.
ESET Mail Security detects and automatically remediates attachments that contain the malicious content.
The malicious attachment never reaches the recipient.
---
The ESET difference
Automatic protection
The endpoint or server product automatically decides whether a sample is good, bad or unknown. If the sample is unknown, it is sent to ESET Dynamic Threat Defense for analyzing. Once analysis is finished, the result is shared and the endpoint products respond accordingly.
Mobility
Nowadays, employees are constantly traveling and not on premise. That is why ESET Dynamic Threat Defense is able to analyze files no matter where users are. The best part is that if anything malicious is detected, the whole company is immediately protected.
Mail Security protection
Not only does ESET Dynamic Threat Defense work with files, but it also works directly with ESET Mail Security, to ensure that malicious emails are not delivered to your organization.
Tailored customization
ESET allows per-computer detailed policy configuration for ESET Dynamic Threat Defense so the admin can control what is sent, and what should happen based off the received result.
---
Looking for more?

Upgrade to full-service protection
As well as protecting all your computers, laptops, and file servers, make your email gateway impenetrable. ESET mail security eliminates email-borne malware at the server level, before it can do any damage.
Cloud-based management
Endpoint security
File server security
Mail security

Add data access protection
A simple, effective way for businesses of all sizes to implement multi-factor authentication across commonly utilized systems.
Prevent data breaches
Meet compliance requirements
Easily manage authentication

Comprehensive endpoint security for desktop & mobile devices, VMs, file and mail servers.
Cloud-based or on-premise endpoint management included.

Powerful, easy-to-use encryption for hard drives (FDE), removable media, files and email.
Full remote device management without requiring VPNs.
System Requirements:
For computers
Microsoft Windows 10, 8.1, 8, 7, Vista
macOS 10.9 and later
Debian and RedHat based distributions (Ubuntu, OpenSuse, Fedora, Mandriva, RedHat etc.)
kernel 2.6.x and later
GNU C Library 2.3 or newer
GTK+ 2.6 or newer
LSB 3.1 compatibility recommended
For smartphones and tablets
Android 5 (Lollipop) and later
iOS 8 and later
For file servers
Microsoft Windows Server 2019, 2016, 2012, 2008
Microsoft Windows Storage Server 2016, 2012, 2008
Microsoft Windows MultiPoint Server 2012, 2011, 2010
Microsoft Windows Small Business Server 2011, 2008
Ubuntu 18.04 LTS, 14.04 LTS, 12.04 LTS
Red Hat Enterprise Linux 7, 6
Centos 7
FreeBSD 9
Sles 12
For virtual environments
VMware vSphere 6.0, 6.5+, 6.7+ (vCenter Single Sign-On, vSphere Client/Web Client, vCenter Server, vCenter Inventory Service)
VMware NSX Manager 6.3+, 6.4.0, 6.4.1, 6.4.2
VMware Guest Introspection 6.2.4+, 6.3+, 6.4+
ESET Products
ESET Dynamic Threat Defense - 1 Year - New
ESET Dynamic Threat Defense - New - 5-10 Users - 1 Year
#EDTD-N-1Y-NO-Q1-10
List Price:
$26.40
Our Price: $25.08
ESET Dynamic Threat Defense - New - 11-25 Users - 1 Year
#EDTD-N-1Y-NO-Q11-25
List Price:
$22.50
Our Price: $21.38
ESET Dynamic Threat Defense - New - 26-49 Users - 1 Year
#EDTD-N-1Y-NO-Q26-49
List Price:
$19.80
Our Price: $18.81
ESET Dynamic Threat Defense - New - 50-99 Users - 1 Year
#EDTD-N-1Y-NO-Q50-99
List Price:
$18.50
Our Price: $17.58
ESET Dynamic Threat Defense - New - 100-249 Users - 1 Year
#EDTD-N-1Y-NO-Q100-249
List Price:
$17.20
Our Price: $16.34
ESET Dynamic Threat Defense - New - 250-499 Users - 1 Year
#EDTD-N-1Y-NO-Q250-499
List Price:
$15.80
Our Price: $15.01
ESET Dynamic Threat Defense - New - 500-999 Users - 1 Year
#EDTD-N-1Y-NO-Q500-999
List Price:
$14.60
Our Price: $13.87
ESET Dynamic Threat Defense - New - 1000-1999 Users - 1 Year
#EDTD-N-1Y-NO-Q1000-1999
List Price:
$13.20
Our Price: $12.54
ESET Dynamic Threat Defense - New - 2000-4999 Users - 1 Year
#EDTD-N-1Y-NO-Q2000-4999
List Price:
$11.90
Our Price: $11.31
ESET Dynamic Threat Defense - New - 5000-9999 Users - 1 Year
#EDTD-N-1Y-NO-Q5000-9999
List Price:
$10.60
Our Price: $10.07
ESET Dynamic Threat Defense - New - 10000-24999 Users - 1 Year
#EDTD-N-1Y-NO-Q10000-24999
List Price:
$9.30
Our Price: $8.84
ESET Dynamic Threat Defense - New - 25000-49999 Users - 1 Year
#EDTD-N-1Y-NO-Q25000-49999
List Price:
$7.90
Our Price: $7.51
ESET Dynamic Threat Defense - New - 50000-999999 Users - 1 Year
#EDTD-N-1Y-NO-Q50000-999999
List Price:
$6.60
Our Price: $6.27
ESET Dynamic Threat Defense - 1 Year - Renewal
ESET Dynamic Threat Defense - Renewal - 5-10 Users - 1 Year
#EDTD-R-1Y-NO-Q1-10
List Price:
$26.40
Our Price: $25.08
ESET Dynamic Threat Defense - Renewal - 11-25 Users - 1 Year
#EDTD-R-1Y-NO-Q11-25
List Price:
$22.50
Our Price: $21.38
ESET Dynamic Threat Defense - Renewal - 26-49 Users - 1 Year
#EDTD-R-1Y-NO-Q26-49
List Price:
$19.80
Our Price: $18.81
ESET Dynamic Threat Defense - Renewal - 50-99 Users - 1 Year
#EDTD-R-1Y-NO-Q50-99
List Price:
$18.50
Our Price: $17.58
ESET Dynamic Threat Defense - Renewal - 100-249 Users - 1 Year
#EDTD-R-1Y-NO-Q100-249
List Price:
$17.20
Our Price: $16.34
ESET Dynamic Threat Defense - Renewal - 250-499 Users - 1 Year
#EDTD-R-1Y-NO-Q250-499
List Price:
$15.80
Our Price: $15.01
ESET Dynamic Threat Defense - Renewal - 500-999 Users - 1 Year
#EDTD-R-1Y-NO-Q500-999
List Price:
$14.60
Our Price: $13.87
ESET Dynamic Threat Defense - Renewal - 1000-1999 Users - 1 Year
#EDTD-R-1Y-NO-Q1000-1999
List Price:
$13.20
Our Price: $12.54
ESET Dynamic Threat Defense - Renewal - 2000-4999 Users - 1 Year
#EDTD-R-1Y-NO-Q2000-4999
List Price:
$11.90
Our Price: $11.31
ESET Dynamic Threat Defense - Renewal - 5000-9999 Users - 1 Year
#EDTD-R-1Y-NO-Q5000-9999
List Price:
$10.60
Our Price: $10.07
ESET Dynamic Threat Defense - Renewal - 10000-24999 Users - 1 Year
#EDTD-R-1Y-NO-Q10000-24999
List Price:
$9.30
Our Price: $8.84
ESET Dynamic Threat Defense - Renewal - 25000-49999 Users - 1 Year
#EDTD-R-1Y-NO-Q25000-49999
List Price:
$7.90
Our Price: $7.51
ESET Dynamic Threat Defense - Renewal - 50000-999999 Users - 1 Year
#EDTD-R-1Y-NO-Q50000-999999
List Price:
$6.60
Our Price: $6.27
ESET Dynamic Threat Defense - 2 Year - New
ESET Dynamic Threat Defense - New - 5-10 Users - 2 Year
#EDTD-N-2Y-NO-Q1-10
List Price:
$52.80
Our Price: $50.16
ESET Dynamic Threat Defense - New - 11-25 Users - 2 Year
#EDTD-N-2Y-NO-Q11-25
List Price:
$45.00
Our Price: $42.75
ESET Dynamic Threat Defense - New - 26-49 Users - 2 Year
#EDTD-N-2Y-NO-Q26-49
List Price:
$39.60
Our Price: $37.62
ESET Dynamic Threat Defense - New - 50-99 Users - 2 Year
#EDTD-N-2Y-NO-Q50-99
List Price:
$37.00
Our Price: $35.15
ESET Dynamic Threat Defense - New - 100-249 Users - 2 Year
#EDTD-N-2Y-NO-Q100-249
List Price:
$34.40
Our Price: $32.68
ESET Dynamic Threat Defense - New - 250-499 Users - 2 Year
#EDTD-N-2Y-NO-Q250-499
List Price:
$31.60
Our Price: $30.02
ESET Dynamic Threat Defense - New - 500-999 Users - 2 Year
#EDTD-N-2Y-NO-Q500-999
List Price:
$29.20
Our Price: $27.74
ESET Dynamic Threat Defense - New - 1000-1999 Users - 2 Year
#EDTD-N-2Y-NO-Q1000-1999
List Price:
$26.40
Our Price: $25.08
ESET Dynamic Threat Defense - New - 2000-4999 Users - 2 Year
#EDTD-N-2Y-NO-Q2000-4999
List Price:
$23.80
Our Price: $22.61
ESET Dynamic Threat Defense - New - 5000-9999 Users - 2 Year
#EDTD-N-2Y-NO-Q5000-9999
List Price:
$21.20
Our Price: $20.14
ESET Dynamic Threat Defense - New - 10000-24999 Users - 2 Year
#EDTD-N-2Y-NO-Q10000-24999
List Price:
$18.60
Our Price: $17.67
ESET Dynamic Threat Defense - New - 25000-49999 Users - 2 Year
#EDTD-N-2Y-NO-Q25000-49999
List Price:
$15.80
Our Price: $15.01
ESET Dynamic Threat Defense - New - 50000-999999 Users - 2 Year
#EDTD-N-2Y-NO-Q50000-999999
List Price:
$13.20
Our Price: $12.54
ESET Dynamic Threat Defense - 2 Year - Renewal
ESET Dynamic Threat Defense - Renewal - 5-10 Users - 2 Year
#EDTD-R-2Y-NO-Q1-10
List Price:
$52.80
Our Price: $50.16
ESET Dynamic Threat Defense - Renewal - 11-25 Users - 2 Year
#EDTD-R-2Y-NO-Q11-25
List Price:
$45.00
Our Price: $42.75
ESET Dynamic Threat Defense - Renewal - 26-49 Users - 2 Year
#EDTD-R-2Y-NO-Q26-49
List Price:
$39.60
Our Price: $37.62
ESET Dynamic Threat Defense - Renewal - 50-99 Users - 2 Year
#EDTD-R-2Y-NO-Q50-99
List Price:
$37.00
Our Price: $35.15
ESET Dynamic Threat Defense - Renewal - 100-249 Users - 2 Year
#EDTD-R-2Y-NO-Q100-249
List Price:
$34.40
Our Price: $32.68
ESET Dynamic Threat Defense - Renewal - 250-499 Users - 2 Year
#EDTD-R-2Y-NO-Q250-499
List Price:
$31.60
Our Price: $30.02
ESET Dynamic Threat Defense - Renewal - 500-999 Users - 2 Year
#EDTD-R-2Y-NO-Q500-999
List Price:
$29.20
Our Price: $27.74
ESET Dynamic Threat Defense - Renewal - 1000-1999 Users - 2 Year
#EDTD-R-2Y-NO-Q1000-1999
List Price:
$26.40
Our Price: $25.08
ESET Dynamic Threat Defense - Renewal - 2000-4999 Users - 2 Year
#EDTD-R-2Y-NO-Q2000-4999
List Price:
$23.80
Our Price: $22.61
ESET Dynamic Threat Defense - Renewal - 5000-9999 Users - 2 Year
#EDTD-R-2Y-NO-Q5000-9999
List Price:
$21.20
Our Price: $20.14
ESET Dynamic Threat Defense - Renewal - 10000-24999 Users - 2 Year
#EDTD-R-2Y-NO-Q10000-24999
List Price:
$18.60
Our Price: $17.67
ESET Dynamic Threat Defense - Renewal - 25000-49999 Users - 2 Year
#EDTD-R-2Y-NO-Q25000-49999
List Price:
$15.80
Our Price: $15.01
ESET Dynamic Threat Defense - Renewal - 50000-999999 Users - 2 Year
#EDTD-R-2Y-NO-Q50000-999999
List Price:
$13.20
Our Price: $12.54
ESET Dynamic Threat Defense - 3 Year - New
ESET Dynamic Threat Defense - New - 5-10 Users - 3 Year
#EDTD-N-3Y-NO-Q1-10
List Price:
$79.20
Our Price: $75.24
ESET Dynamic Threat Defense - New - 11-25 Users - 3 Year
#EDTD-N-3Y-NO-Q11-25
List Price:
$67.50
Our Price: $64.13
ESET Dynamic Threat Defense - New - 26-49 Users - 3 Year
#EDTD-N-3Y-NO-Q26-49
List Price:
$59.40
Our Price: $56.43
ESET Dynamic Threat Defense - New - 50-99 Users - 3 Year
#EDTD-N-3Y-NO-Q50-99
List Price:
$55.50
Our Price: $52.73
ESET Dynamic Threat Defense - New - 100-249 Users - 3 Year
#EDTD-N-3Y-NO-Q100-249
List Price:
$51.60
Our Price: $49.02
ESET Dynamic Threat Defense - New - 250-499 Users - 3 Year
#EDTD-N-3Y-NO-Q250-499
List Price:
$47.40
Our Price: $45.03
ESET Dynamic Threat Defense - New - 500-999 Users - 3 Year
#EDTD-N-3Y-NO-Q500-999
List Price:
$43.80
Our Price: $41.61
ESET Dynamic Threat Defense - New - 1000-1999 Users - 3 Year
#EDTD-N-3Y-NO-Q1000-1999
List Price:
$39.60
Our Price: $37.62
ESET Dynamic Threat Defense - New - 2000-4999 Users - 3 Year
#EDTD-N-3Y-NO-Q2000-4999
List Price:
$35.70
Our Price: $33.92
ESET Dynamic Threat Defense - New - 5000-9999 Users - 3 Year
#EDTD-N-3Y-NO-Q5000-9999
List Price:
$31.80
Our Price: $30.21
ESET Dynamic Threat Defense - New - 10000-24999 Users - 3 Year
#EDTD-N-3Y-NO-Q10000-24999
List Price:
$27.90
Our Price: $26.51
ESET Dynamic Threat Defense - New - 25000-49999 Users - 3 Year
#EDTD-N-3Y-NO-Q25000-49999
List Price:
$23.70
Our Price: $22.52
ESET Dynamic Threat Defense - New - 50000-999999 Users - 3 Year
#EDTD-N-3Y-NO-Q50000-999999
List Price:
$19.80
Our Price: $18.81
ESET Dynamic Threat Defense - 3 Year - Renewal
ESET Dynamic Threat Defense - Renewal - 5-10 Users - 3 Year
#EDTD-R-3Y-NO-Q1-10
List Price:
$79.20
Our Price: $75.24
ESET Dynamic Threat Defense - Renewal - 11-25 Users - 3 Year
#EDTD-R-3Y-NO-Q11-25
List Price:
$67.50
Our Price: $64.13
ESET Dynamic Threat Defense - Renewal - 26-49 Users - 3 Year
#EDTD-R-3Y-NO-Q26-49
List Price:
$59.40
Our Price: $56.43
ESET Dynamic Threat Defense - Renewal - 50-99 Users - 3 Year
#EDTD-R-3Y-NO-Q50-99
List Price:
$55.50
Our Price: $52.73
ESET Dynamic Threat Defense - Renewal - 100-249 Users - 3 Year
#EDTD-R-3Y-NO-Q100-249
List Price:
$51.60
Our Price: $49.02
ESET Dynamic Threat Defense - Renewal - 250-499 Users - 3 Year
#EDTD-R-3Y-NO-Q250-499
List Price:
$47.40
Our Price: $45.03
ESET Dynamic Threat Defense - Renewal - 500-999 Users - 3 Year
#EDTD-R-3Y-NO-Q500-999
List Price:
$43.80
Our Price: $41.61
ESET Dynamic Threat Defense - Renewal - 1000-1999 Users - 3 Year
#EDTD-R-3Y-NO-Q1000-1999
List Price:
$39.60
Our Price: $37.62
ESET Dynamic Threat Defense - Renewal - 2000-4999 Users - 3 Year
#EDTD-R-3Y-NO-Q2000-4999
List Price:
$35.70
Our Price: $33.92
ESET Dynamic Threat Defense - Renewal - 5000-9999 Users - 3 Year
#EDTD-R-3Y-NO-Q5000-9999
List Price:
$31.80
Our Price: $30.21
ESET Dynamic Threat Defense - Renewal - 10000-24999 Users - 3 Year
#EDTD-R-3Y-NO-Q10000-24999
List Price:
$27.90
Our Price: $26.51
ESET Dynamic Threat Defense - Renewal - 25000-49999 Users - 3 Year
#EDTD-R-3Y-NO-Q25000-49999
List Price:
$23.70
Our Price: $22.52
ESET Dynamic Threat Defense - Renewal - 50000-999999 Users - 3 Year
#EDTD-R-3Y-NO-Q50000-999999
List Price:
$19.80
Our Price: $18.81