ESET Endpoint Protection Standard Cloud

Secure your network, with cloud-based security management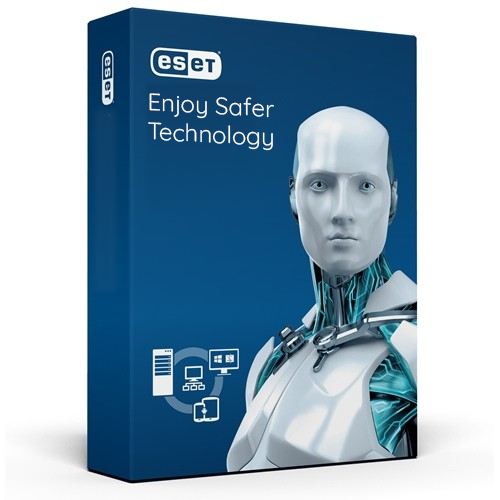 This product is no longer available, please Contact Us for replacement solution.
Overview:
Bundled solution includes following products:
Endpoint antimalware
Robust multi-platform antimalware protection. Our award-winning anti-phishing engine protects sensitive company information, such as usernames and passwords, against fake websites. Other advanced technologies inside include cloud-powered scanning and device control.
See What's Inside
Included products manageable via ESET Cloud Administrator:

Included products not manageable via ESET Cloud Administrator:
File server security
Provides advanced protection to all network file storage, general servers and multi-purpose servers. Ensures servers are stable and conflict-free. Limits restarts and maintenance windows to a minimum to guarantee business continuity.
See What's Inside
Included products manageable via ESET Cloud Administrator:

Included products not manageable via ESET Cloud Administrator:
---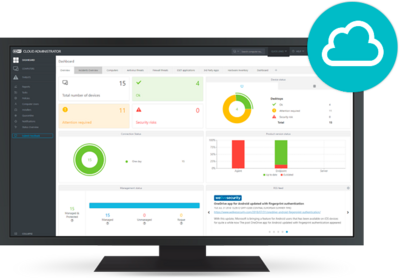 Manage products via the cloud
ESET Cloud Administrator web-based console enables you to remotely manage all products of your company's network security. This service gets rid of the need to buy, install or maintain additional hardware. So you reduce the total cost of ownership. It's easy to use. So you can concentrate on your important work.
All your network security management in one place
Secure access via web browser
Always the latest version – updates automatically
No need for extra hardware
Benefits:
ESET ENDPOINT PROTECTION STANDARD CLOUD PROVIDES:
Light footprint on endpoints
Reliable antimalware protection
Prevention of fake websites
Cloud-based remote management
---
Flexible License
Mix and match your licenses as needed

ESET Unilicense covers all the bases, allowing you to mix and match endpoint protection without wasting a single license.
Add additional devices at any time
You can purchases licenses for additional computers, laptops, mobile devices and servers any time.
Transfer a license to another computer
You can transfer a valid ESET license to a completely new computer from the original one. In addition, you can switch from one OS to another.
Switch to a different platform at any time
It's easy to switch your protection from one platform to another any time during the license term, without having to purchase additional licenses.
---
Looking for more?

Upgrade to full-service protection
As well as protecting all your computers, laptops, and file servers, make your email gateway impenetrable. ESET mail security eliminates email-borne malware at the server level, before it can do any damage.
Cloud-based management
Endpoint security
File server security
Mail security

Add data access protection
A simple, effective way for businesses of all sizes to implement multi-factor authentication across commonly utilized systems.
Prevent data breaches
Meet compliance requirements
Easily manage authentication

Comprehensive endpoint security for desktop & mobile devices, VMs, file and mail servers.
Cloud-based or on-premise endpoint management included.

Powerful, easy-to-use encryption for hard drives (FDE), removable media, files and email.
Full remote device management without requiring VPNs.
System Requirements:
For computers
Microsoft Windows 10, 8.1, 8, 7, Vista
macOS 10.9 and later
Debian and RedHat based distributions (Ubuntu, OpenSuse, Fedora, Mandriva, RedHat etc.)
kernel 2.6.x and later
GNU C Library 2.3 or newer
GTK+ 2.6 or newer
LSB 3.1 compatibility recommended
For smartphones and tablets
Android 5 (Lollipop) and later
iOS 8 and later
For file servers
Microsoft Windows Server 2019, 2016, 2012, 2008
Microsoft Windows Storage Server 2016, 2012, 2008
Microsoft Windows MultiPoint Server 2012, 2011, 2010
Microsoft Windows Small Business Server 2011, 2008
Ubuntu 18.04 LTS, 14.04 LTS, 12.04 LTS
Red Hat Enterprise Linux 7, 6
Centos 7
FreeBSD 9
Sles 12
For virtual environments
VMware vSphere 6.0, 6.5+, 6.7+ (vCenter Single Sign-On, vSphere Client/Web Client, vCenter Server, vCenter Inventory Service)
VMware NSX Manager 6.3+, 6.4.0, 6.4.1, 6.4.2
VMware Guest Introspection 6.2.4+, 6.3+, 6.4+