ESET Full Disk Encryption Standard Edition

Add encryption, extend your organization's security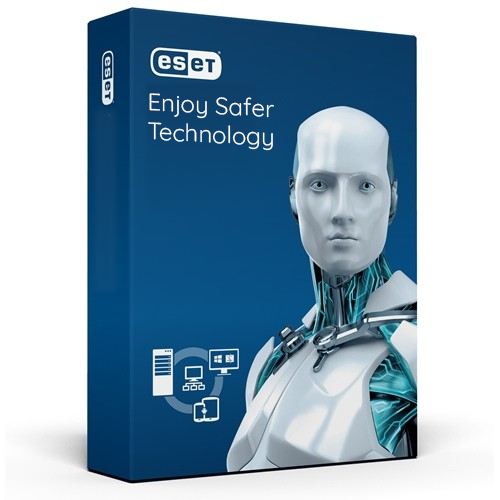 ESET Products
ESET Full Disk Encryption - 1 Year - New
ESET Full Disk Encryption - New - 1-10 Users - 1 Year
#EFDEC-N-1Y-NO-Q1-10
List Price:
$33.00
Our Price: $31.35
ESET Full Disk Encryption - New - 11-25 Users - 1 Year
#EFDEC-N-1Y-NO-Q11-25
List Price:
$28.10
Our Price: $26.70
ESET Full Disk Encryption - New - 26-49 Users - 1 Year
#EFDEC-N-1Y-NO-Q26-49
List Price:
$24.80
Our Price: $23.56
Overview:
By encrypting data on your endpoints, you meet some of the demands of data protection laws
Helps you comply with data protection regulations like GDPR and others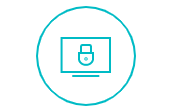 Monitor encryption on user machines remotely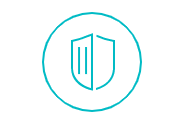 Protect company data with a simple yet powerful solution
Robust full disk encryption native to ESET remote management consoles
ESET Full Disk Encryption provides powerful encryption managed natively by ESET remote management consoles, and increases your organization's data security to meet compliance regulations.
Encrypt system disks, partitions or entire drives
Manage from ESET Cloud Administrator and ESET Security Management Center
Deploy, activate and encrypt devices in a single action
Benefits:
Cost-effective licensing
Flexible licensing
A separate license key gives you freedom to purchase encryption for only as many devices as you need.
Add additional devices at any time
You can increase the number of devices covered by your license at any time.
Add to your existing endpoint solution
Add-on feature
ESET Full Disk Encryption can be purchased only as an addition to a new or existing ESET business solution license. If you are an existing ESET business customer, please contact your local reseller.
Supported operating systems
Microsoft Windows 10, 8.1, 8, 7
---
Looking for more?

Upgrade to full-service protection
As well as protecting all your computers, laptops, and file servers, make your email gateway impenetrable. ESET mail security eliminates email-borne malware at the server level, before it can do any damage.
Cloud-based management
Endpoint security
File server security
Mail security

Add data access protection
A simple, effective way for businesses of all sizes to implement multi-factor authentication across commonly utilized systems.
Prevent data breaches
Meet compliance requirements
Easily manage authentication

Comprehensive endpoint security for desktop & mobile devices, VMs, file and mail servers.
Cloud-based or on-premise endpoint management included.

Powerful, easy-to-use encryption for hard drives (FDE), removable media, files and email.
Full remote device management without requiring VPNs.
System Requirements:
For computers
Microsoft Windows 10, 8.1, 8, 7, Vista
macOS 10.9 and later
Debian and RedHat based distributions (Ubuntu, OpenSuse, Fedora, Mandriva, RedHat etc.)
kernel 2.6.x and later
GNU C Library 2.3 or newer
GTK+ 2.6 or newer
LSB 3.1 compatibility recommended
For smartphones and tablets
Android 5 (Lollipop) and later
iOS 8 and later
For file servers
Microsoft Windows Server 2019, 2016, 2012, 2008
Microsoft Windows Storage Server 2016, 2012, 2008
Microsoft Windows MultiPoint Server 2012, 2011, 2010
Microsoft Windows Small Business Server 2011, 2008
Ubuntu 18.04 LTS, 14.04 LTS, 12.04 LTS
Red Hat Enterprise Linux 7, 6
Centos 7
FreeBSD 9
Sles 12
For virtual environments
VMware vSphere 6.0, 6.5+, 6.7+ (vCenter Single Sign-On, vSphere Client/Web Client, vCenter Server, vCenter Inventory Service)
VMware NSX Manager 6.3+, 6.4.0, 6.4.1, 6.4.2
VMware Guest Introspection 6.2.4+, 6.3+, 6.4+
ESET Products
ESET Full Disk Encryption - 1 Year - New
ESET Full Disk Encryption - New - 1-10 Users - 1 Year
#EFDEC-N-1Y-NO-Q1-10
List Price:
$33.00
Our Price: $31.35
ESET Full Disk Encryption - New - 11-25 Users - 1 Year
#EFDEC-N-1Y-NO-Q11-25
List Price:
$28.10
Our Price: $26.70
ESET Full Disk Encryption - New - 26-49 Users - 1 Year
#EFDEC-N-1Y-NO-Q26-49
List Price:
$24.80
Our Price: $23.56
ESET Full Disk Encryption - New - 50-99 Users - 1 Year
#EFDEC-N-1Y-NO-Q50-99
List Price:
$23.10
Our Price: $21.95
ESET Full Disk Encryption - New - 100-249 Users - 1 Year
#EFDEC-N-1Y-NO-Q100-249
List Price:
$21.50
Our Price: $20.43
ESET Full Disk Encryption - New - 250-499 Users - 1 Year
#EFDEC-N-1Y-NO-Q250-499
List Price:
$19.80
Our Price: $18.81
ESET Full Disk Encryption - New - 500-999 Users - 1 Year
#EFDEC-N-1Y-NO-Q500-999
List Price:
$18.20
Our Price: $17.29
ESET Full Disk Encryption - New - 1000-1999 Users - 1 Year
#EFDEC-N-1Y-NO-Q1000-1999
List Price:
$16.50
Our Price: $15.68
ESET Full Disk Encryption - New - 2000-4999 Users - 1 Year
#EFDEC-N-1Y-NO-Q2000-4999
List Price:
$14.90
Our Price: $14.16
ESET Full Disk Encryption - New - 5000-9999 Users - 1 Year
#EFDEC-N-1Y-NO-Q5000-9999
List Price:
$13.20
Our Price: $12.54
ESET Full Disk Encryption - New - 10000-24999 Users - 1 Year
#EFDEC-N-1Y-NO-Q10000-24999
List Price:
$11.60
Our Price: $11.02
ESET Full Disk Encryption - New - 25000-49999 Users - 1 Year
#EFDEC-N-1Y-NO-Q25000-49999
List Price:
$9.90
Our Price: $9.41
ESET Full Disk Encryption - New - 50000-999999 Users - 1 Year
#EFDEC-N-1Y-NO-Q50000-999999
List Price:
$8.30
Our Price: $7.89
ESET Full Disk Encryption - 1 Year - Renewal
ESET Full Disk Encryption - Renewal - 1-10 Users - 1 Year
#EFDEC-R-1Y-NO-Q1-10
List Price:
$33.00
Our Price: $31.35
ESET Full Disk Encryption - Renewal - 11-25 Users - 1 Year
#EFDEC-R-1Y-NO-Q11-25
List Price:
$28.10
Our Price: $26.70
ESET Full Disk Encryption - Renewal - 26-49 Users - 1 Year
#EFDEC-R-1Y-NO-Q26-49
List Price:
$24.80
Our Price: $23.56
ESET Full Disk Encryption - Renewal - 50-99 Users - 1 Year
#EFDEC-R-1Y-NO-Q50-99
List Price:
$23.10
Our Price: $21.95
ESET Full Disk Encryption - Renewal - 100-249 Users - 1 Year
#EFDEC-R-1Y-NO-Q100-249
List Price:
$21.50
Our Price: $20.43
ESET Full Disk Encryption - Renewal - 250-499 Users - 1 Year
#EFDEC-R-1Y-NO-Q250-499
List Price:
$19.80
Our Price: $18.81
ESET Full Disk Encryption - Renewal - 500-999 Users - 1 Year
#EFDEC-R-1Y-NO-Q500-999
List Price:
$18.20
Our Price: $17.29
ESET Full Disk Encryption - Renewal - 1000-1999 Users - 1 Year
#EFDEC-R-1Y-NO-Q1000-1999
List Price:
$16.50
Our Price: $15.68
ESET Full Disk Encryption - Renewal - 2000-4999 Users - 1 Year
#EFDEC-R-1Y-NO-Q2000-4999
List Price:
$14.90
Our Price: $14.16
ESET Full Disk Encryption - Renewal - 5000-9999 Users - 1 Year
#EFDEC-R-1Y-NO-Q5000-9999
List Price:
$13.20
Our Price: $12.54
ESET Full Disk Encryption - Renewal - 10000-24999 Users - 1 Year
#EFDEC-R-1Y-NO-Q10000-24999
List Price:
$11.60
Our Price: $11.02
ESET Full Disk Encryption - Renewal - 25000-49999 Users - 1 Year
#EFDEC-R-1Y-NO-Q25000-49999
List Price:
$9.90
Our Price: $9.41
ESET Full Disk Encryption - Renewal - 50000-999999 Users - 1 Year
#EFDEC-R-1Y-NO-Q50000-999999
List Price:
$8.30
Our Price: $7.89
ESET Full Disk Encryption - 2 Year - New
ESET Full Disk Encryption - New - 1-10 Users - 2 Year
#EFDEC-N-2Y-NO-Q1-10
List Price:
$49.50
Our Price: $47.03
ESET Full Disk Encryption - New - 11-25 Users - 2 Year
#EFDEC-N-2Y-NO-Q11-25
List Price:
$42.20
Our Price: $40.09
ESET Full Disk Encryption - New - 26-49 Users - 2 Year
#EFDEC-N-2Y-NO-Q26-49
List Price:
$37.20
Our Price: $35.34
ESET Full Disk Encryption - New - 50-99 Users - 2 Year
#EFDEC-N-2Y-NO-Q50-99
List Price:
$34.70
Our Price: $32.97
ESET Full Disk Encryption - New - 100-249 Users - 2 Year
#EFDEC-N-2Y-NO-Q100-249
List Price:
$32.30
Our Price: $30.69
ESET Full Disk Encryption - New - 250-499 Users - 2 Year
#EFDEC-N-2Y-NO-Q250-499
List Price:
$29.70
Our Price: $28.22
ESET Full Disk Encryption - New - 500-999 Users - 2 Year
#EFDEC-N-2Y-NO-Q500-999
List Price:
$27.30
Our Price: $25.94
ESET Full Disk Encryption - New - 1000-1999 Users - 2 Year
#EFDEC-N-2Y-NO-Q1000-1999
List Price:
$24.80
Our Price: $23.56
ESET Full Disk Encryption - New - 2000-4999 Users - 2 Year
#EFDEC-N-2Y-NO-Q2000-4999
List Price:
$22.40
Our Price: $21.28
ESET Full Disk Encryption - New - 5000-9999 Users - 2 Year
#EFDEC-N-2Y-NO-Q5000-9999
List Price:
$19.80
Our Price: $18.81
ESET Full Disk Encryption - New - 10000-24999 Users - 2 Year
#EFDEC-N-2Y-NO-Q10000-24999
List Price:
$17.40
Our Price: $16.53
ESET Full Disk Encryption - New - 25000-49999 Users - 2 Year
#EFDEC-N-2Y-NO-Q25000-49999
List Price:
$14.90
Our Price: $14.16
ESET Full Disk Encryption - New - 50000-999999 Users - 2 Year
#EFDEC-N-2Y-NO-Q50000-999999
List Price:
$12.50
Our Price: $11.88
ESET Full Disk Encryption - 2 Year - Renewal
ESET Full Disk Encryption - Renewal - 1-10 Users - 2 Year
#EFDEC-R-2Y-NO-Q1-10
List Price:
$49.50
Our Price: $47.03
ESET Full Disk Encryption - Renewal - 11-25 Users - 2 Year
#EFDEC-R-2Y-NO-Q11-25
List Price:
$42.20
Our Price: $40.09
ESET Full Disk Encryption - Renewal - 26-49 Users - 2 Year
#EFDEC-R-2Y-NO-Q26-49
List Price:
$37.20
Our Price: $35.34
ESET Full Disk Encryption - Renewal - 50-99 Users - 2 Year
#EFDEC-R-2Y-NO-Q50-99
List Price:
$34.70
Our Price: $32.97
ESET Full Disk Encryption - Renewal - 100-249 Users - 2 Year
#EFDEC-R-2Y-NO-Q100-249
List Price:
$32.30
Our Price: $30.69
ESET Full Disk Encryption - Renewal - 250-499 Users - 2 Year
#EFDEC-R-2Y-NO-Q250-499
List Price:
$29.70
Our Price: $28.22
ESET Full Disk Encryption - Renewal - 500-999 Users - 2 Year
#EFDEC-R-2Y-NO-Q500-999
List Price:
$27.30
Our Price: $25.94
ESET Full Disk Encryption - Renewal - 1000-1999 Users - 2 Year
#EFDEC-R-2Y-NO-Q1000-1999
List Price:
$24.80
Our Price: $23.56
ESET Full Disk Encryption - Renewal - 2000-4999 Users - 2 Year
#EFDEC-R-2Y-NO-Q2000-4999
List Price:
$22.40
Our Price: $21.28
ESET Full Disk Encryption - Renewal - 5000-9999 Users - 2 Year
#EFDEC-R-2Y-NO-Q5000-9999
List Price:
$19.80
Our Price: $18.81
ESET Full Disk Encryption - Renewal - 10000-24999 Users - 2 Year
#EFDEC-R-2Y-NO-Q10000-24999
List Price:
$17.40
Our Price: $16.53
ESET Full Disk Encryption - Renewal - 25000-49999 Users - 2 Year
#EFDEC-R-2Y-NO-Q25000-49999
List Price:
$14.90
Our Price: $14.16
ESET Full Disk Encryption - Renewal - 50000-999999 Users - 2 Year
#EFDEC-R-2Y-NO-Q50000-999999
List Price:
$12.50
Our Price: $11.88
ESET Full Disk Encryption - 3 Year - New
ESET Full Disk Encryption - New - 1-10 Users - 3 Year
#EFDEC-N-3Y-NO-Q1-10
List Price:
$66.00
Our Price: $62.70
ESET Full Disk Encryption - New - 11-25 Users - 3 Year
#EFDEC-N-3Y-NO-Q11-25
List Price:
$56.20
Our Price: $53.39
ESET Full Disk Encryption - New - 26-49 Users - 3 Year
#EFDEC-N-3Y-NO-Q26-49
List Price:
$49.60
Our Price: $47.12
ESET Full Disk Encryption - New - 50-99 Users - 3 Year
#EFDEC-N-3Y-NO-Q50-99
List Price:
$46.20
Our Price: $43.89
ESET Full Disk Encryption - New - 100-249 Users - 3 Year
#EFDEC-N-3Y-NO-Q100-249
List Price:
$43.00
Our Price: $40.85
ESET Full Disk Encryption - New - 250-499 Users - 3 Year
#EFDEC-N-3Y-NO-Q250-499
List Price:
$39.60
Our Price: $37.62
ESET Full Disk Encryption - New - 500-999 Users - 3 Year
#EFDEC-N-3Y-NO-Q500-999
List Price:
$36.40
Our Price: $34.58
ESET Full Disk Encryption - New - 1000-1999 Users - 3 Year
#EFDEC-N-3Y-NO-Q1000-1999
List Price:
$33.00
Our Price: $31.35
ESET Full Disk Encryption - New - 2000-4999 Users - 3 Year
#EFDEC-N-3Y-NO-Q2000-4999
List Price:
$29.80
Our Price: $28.31
ESET Full Disk Encryption - New - 5000-9999 Users - 3 Year
#EFDEC-N-3Y-NO-Q5000-9999
List Price:
$26.40
Our Price: $25.08
ESET Full Disk Encryption - New - 10000-24999 Users - 3 Year
#EFDEC-N-3Y-NO-Q10000-24999
List Price:
$23.20
Our Price: $22.04
ESET Full Disk Encryption - New - 25000-49999 Users - 3 Year
#EFDEC-N-3Y-NO-Q25000-49999
List Price:
$19.80
Our Price: $18.81
ESET Full Disk Encryption - New - 50000-999999 Users - 3 Year
#EFDEC-N-3Y-NO-Q50000-999999
List Price:
$16.60
Our Price: $15.77
ESET Full Disk Encryption - 3 Year - Renewal
ESET Full Disk Encryption - Renewal - 1-10 Users - 3 Year
#EFDEC-R-3Y-NO-Q1-10
List Price:
$66.00
Our Price: $62.70
ESET Full Disk Encryption - Renewal - 11-25 Users - 3 Year
#EFDEC-R-3Y-NO-Q11-25
List Price:
$56.20
Our Price: $53.39
ESET Full Disk Encryption - Renewal - 26-49 Users - 3 Year
#EFDEC-R-3Y-NO-Q26-49
List Price:
$49.60
Our Price: $47.12
ESET Full Disk Encryption - Renewal - 50-99 Users - 3 Year
#EFDEC-R-3Y-NO-Q50-99
List Price:
$46.20
Our Price: $43.89
ESET Full Disk Encryption - Renewal - 100-249 Users - 3 Year
#EFDEC-R-3Y-NO-Q100-249
List Price:
$43.00
Our Price: $40.85
ESET Full Disk Encryption - Renewal - 250-499 Users - 3 Year
#EFDEC-R-3Y-NO-Q250-499
List Price:
$39.60
Our Price: $37.62
ESET Full Disk Encryption - Renewal - 500-999 Users - 3 Year
#EFDEC-R-3Y-NO-Q500-999
List Price:
$36.40
Our Price: $34.58
ESET Full Disk Encryption - Renewal - 1000-1999 Users - 3 Year
#EFDEC-R-3Y-NO-Q1000-1999
List Price:
$33.00
Our Price: $31.35
ESET Full Disk Encryption - Renewal - 2000-4999 Users - 3 Year
#EFDEC-R-3Y-NO-Q2000-4999
List Price:
$29.80
Our Price: $28.31
ESET Full Disk Encryption - Renewal - 5000-9999 Users - 3 Year
#EFDEC-R-3Y-NO-Q5000-9999
List Price:
$26.40
Our Price: $25.08
ESET Full Disk Encryption - Renewal - 10000-24999 Users - 3 Year
#EFDEC-R-3Y-NO-Q10000-24999
List Price:
$23.20
Our Price: $22.04
ESET Full Disk Encryption - Renewal - 25000-49999 Users - 3 Year
#EFDEC-R-3Y-NO-Q25000-49999
List Price:
$19.80
Our Price: $18.81
ESET Full Disk Encryption - Renewal - 50000-999999 Users - 3 Year
#EFDEC-R-3Y-NO-Q50000-999999
List Price:
$16.60
Our Price: $15.77