ESET Gateway Security for Linux / FreeBSD

Security for Linux Gateway Server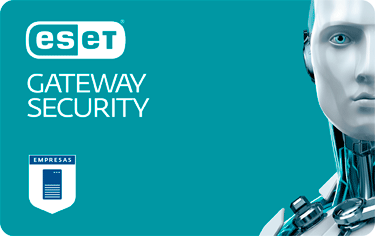 Sorry, this product is no longer available, please contact us for a replacement.
More pricing and licensing options below!
Overview:
ESET Gateway Security for Linux/BSD/Solaris protects an organization's HTTP and FTP gateway against known and unknown viruses, worms, trojans, spyware, phishing and other Internet threats. Built upon the powerful ThreatSense technology, this product features an unprecedented scanning speed and detection rate. The combination of small footprint and fast performance makes it ideal for the challenging environment of systems with heavy network traffic. ESET Gateway Security delivers high performance network security and strengthens your first line of defense against evolving threats.
Security that blocks malware and suspicious web and FTP traffic at the perimeter
Low System Demands. Leaves more system resources free while still delivering complete protection
Remote Management. Fully manageable via ESET Remote Administrator 6
Employs ESET's award-winning LiveGrid scanning engine
Features:
Antivirus and Antispyware
Eliminates all types of threats, including viruses, rootkits, worms and spyware
Provides real-time on-access scanning of HTTP and FTP protocols
Scans large files without delay for a consistent level of network security
Powered by the advanced ThreatSense technology combining speed, accuracy and minimal system impact
Cross-platform Protection
Eliminates malware targeting all platforms, including Windows, Mac and Linux operating systems Prevents malware from spreading from one platform to another
Remote Administration
Compatible with ESET Remote Administrator and supports management through a web interface
Delivers detailed information about system activity and infected endpoints
Offers a set of pre-defined actions after scanning completes
Smooth Operation
Offers customizable black/white -listing of websites
Provides ICAP server role support
Supports SafeSquid and SafeSquid Internet Proxy Cache
Runs all executive agents under non-privileged user account
Distribution-Independent Solution
ESET provides installers for the most popular distributions of Unix-based systems, including the 'Ready' variations of RedHat and SuSE that comply with the File-System-Hierarchy standard
System Requirements:
Operating Systems:
Linux: Kernel version 2.6.x glibc 2.3.6 or higher
FreeBSD: Version 6.x or 7.x & 8.x
Sun Solaris: Version 10
NetBSD: Version 4
Processor Architecture:
Compatible with ESET Remote Administrator 6
Note: Not compatible with previous versions of ESET Remote Administrator.
See more information about ESET Remote Administrator compatibility
Product Comparison:
 
ESET Gateway Security for Linux / FreeBSD
ESET Security for Kerio
Mail Security Comparison
Platform
Linux
Kerio
Antivirus and Antispyware
First line of defense, effectively filters communication for threats at the gateway level.
Host Protection
Efficiently protects the server as a host against malware and breaches.
–
Kerio Plugin
The NOD32 scanning core seamlessly integrates with Kerio infrastructure as a plugin to filter out malware.
–
Remote Management
Allows to manage gateway security and push policies centrally from a single console.
User Interface
The interface provides for a pleasant user experience with clarity in the main areas and a great deal of fine-tuning under the covers.
WEB
GUI
Pricing Notes:
Messaging gateway solution with mail protocols passing through it. No Mailboxes.
Linux Kernel 2.6x, glibc 2.3.6 or higher, FreeBSD 6.x and newer, NetBSD v4, Sun Solaris v10. Media: License Download.
Pricing and product availability subject to change without notice.