ESET Protect Entry

Multi-layered Protection for Business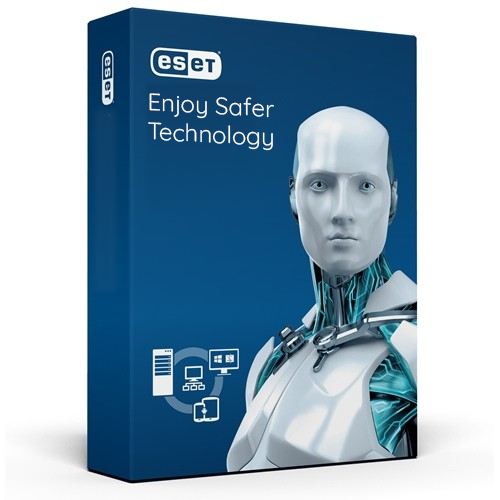 ESET Products
ESET PROTECT Entry (ESET Endpoint Protection Advanced Cloud) - 1 Year - New
ESET PROTECT Entry (ESET Endpoint Protection Advanced Cloud) - New - 5 Processors - 1 Year
#EEPAC-N-1Y-NO-Q1-5
List Price:
$47.80
Our Price: $45.41
ESET PROTECT Entry (ESET Endpoint Protection Advanced Cloud) - New - 6-10 Processors - 1 Year
#EEPAC-N-1Y-NO-Q6-10
List Price:
$41.30
Our Price: $39.24
ESET PROTECT Entry (ESET Endpoint Protection Advanced Cloud) - New - 11-25 Processors - 1 Year
#EEPAC-N-1Y-NO-Q11-25
List Price:
$35.10
Our Price: $33.35
Overview:
Protect your company computers, laptops and mobiles with cutting-edge security products all managed via a cloud-based management console.
Easily accessible ESET PROTECT Cloud console improves the TCO of security management.
Single-pane-of-glass remote management for visibility to threats, users and quarantined items.
Company endpoints and mobiles protected via advanced multilayered technology, including file server security, now with secure intranet and banking protection.
Best-in-class endpoint security, utilizing ESET´s verified layered approach (combining the best of all worlds: cloud-based reputation, machine learning, and deep behavioral inspection).
Award-winning endpoint protection combines the latest Machine Learning techniques with decades of human expertise.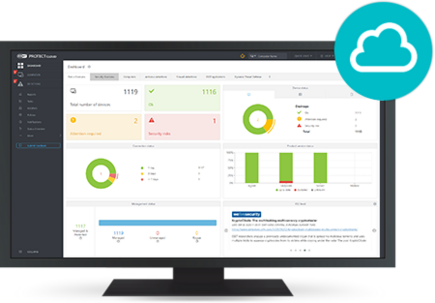 Features:
Dynamic and custom reporting
ESET PROTECT provides over 170 built-in reports and allows you to create custom reports from over 1,000 data points.
Always the latest features
Leave the updating of the console up to us. We'll do it in the background, and you'll always be on the latest version with the latest components.
Advanced RBAC
Starting with MFA-protected access, the console is equipped with an advanced Role-Based Access Control (RBAC) system.
Automation framework
Dynamic groups can sort computers based on current device status or defined inclusion criteria.
Completely multitenant
Multiple users and permission groups can be created to allow access to a limited portion of the ESET PROTECT console. This allows full streamlining of responsibilities across large enterprise teams.
SIEM and SOC support
ESET PROTECT fully supports SIEM tools and can output all log information in the widely accepted JSON or LEEF format, allowing for integration with Security Operations Centers (SOC).
System Requirements:
For computers
Microsoft Windows 10, 8.1, 8, 7, Vista
macOS 10.9 and later
Ubuntu Desktop 18.04 LTS 64-bit and RedHat Enterprise Linux (RHEL) Desktop 7 64-bit
For smartphones and tablets
Android 5 (Lollipop) and later
iOS 8 and later
For file servers
Microsoft Windows Server 2019, 2016, 2012, 2008
Microsoft Windows Storage Server 2016, 2012, 2008
Microsoft Windows MultiPoint Server 2012, 2011, 2010
Microsoft Windows Small Business Server 2011, 2008
RedHat Enterprise Linux (RHEL) 7 64-bit
CentOS 7 64-bit
Ubuntu Server 16.04 LTS 64-bit, 18.04 LTS 64-bit
Debian 9 64-bit
SUSE Linux Enterprise Server (SLES) 12 64-bit, 15 64-bit
For virtual environments
VMware vSphere 6.0, 6.5+, 6.7+ (vCenter Single Sign-On, vSphere Client/Web Client, vCenter Server, vCenter Inventory Service)
VMware NSX Manager 6.3+, 6.4.0, 6.4.1, 6.4.2
VMware Guest Introspection 6.2.4+, 6.3+, 6.4+
ESET Products
ESET PROTECT Entry (ESET Endpoint Protection Advanced Cloud) - 1 Year - New
ESET PROTECT Entry (ESET Endpoint Protection Advanced Cloud) - New - 5 Processors - 1 Year
#EEPAC-N-1Y-NO-Q1-5
List Price:
$47.80
Our Price: $45.41
ESET PROTECT Entry (ESET Endpoint Protection Advanced Cloud) - 2 Year - New
ESET PROTECT Entry (ESET Endpoint Protection Advanced Cloud) - New - 5 Processors - 2 Year
#EEPAC-N-2Y-NO-Q1-5
List Price:
$95.60
Our Price: $90.82
ESET PROTECT Entry (ESET Endpoint Protection Advanced Cloud) - 3 Year - New
ESET PROTECT Entry (ESET Endpoint Protection Advanced Cloud) - New - 5 Processors - 3 Year
#EEPAC-N-3Y-NO-Q1-5
List Price:
$143.40
Our Price: $136.23
ESET PROTECT Entry (ESET Endpoint Protection Advanced Cloud) - 1 Year - Renewal
ESET PROTECT Entry (ESET Endpoint Protection Advanced Cloud) - Renewal - 5 Processors - 1 Year
#EEPAC-R-1Y-NO-Q1-5
List Price:
$47.80
Our Price: $45.41
ESET PROTECT Entry (ESET Endpoint Protection Advanced Cloud) - 2 Year - Renewal
ESET PROTECT Entry (ESET Endpoint Protection Advanced Cloud) - Renewal - 5 Processors - 2 Year
#EEPAC-R-2Y-NO-Q1-5
List Price:
$95.60
Our Price: $90.82
ESET PROTECT Entry (ESET Endpoint Protection Advanced Cloud) - 3 Year - Renewal
ESET PROTECT Entry (ESET Endpoint Protection Advanced Cloud) - Renewal - 5 Processors - 3 Year
#EEPAC-R-3Y-NO-Q1-5
List Price:
$143.40
Our Price: $136.23
ESET PROTECT Entry (ESET Endpoint Protection Advanced Cloud) - 1 Year - New
ESET PROTECT Entry (ESET Endpoint Protection Advanced Cloud) - New - 6-10 Processors - 1 Year
#EEPAC-N-1Y-NO-Q6-10
List Price:
$41.30
Our Price: $39.24
ESET PROTECT Entry (ESET Endpoint Protection Advanced Cloud) - 2 Year - New
ESET PROTECT Entry (ESET Endpoint Protection Advanced Cloud) - New - 6-10 Processors - 2 Year
#EEPAC-N-2Y-NO-Q6-10
List Price:
$82.60
Our Price: $78.47
ESET PROTECT Entry (ESET Endpoint Protection Advanced Cloud) - 3 Year - New
ESET PROTECT Entry (ESET Endpoint Protection Advanced Cloud) - New - 6-10 Processors - 3 Year
#EEPAC-N-3Y-NO-Q6-10
List Price:
$123.90
Our Price: $117.71
ESET PROTECT Entry (ESET Endpoint Protection Advanced Cloud) - 1 Year - Renewal
ESET PROTECT Entry (ESET Endpoint Protection Advanced Cloud) - Renewal - 6-10 Processors - 1 Year
#EEPAC-R-1Y-NO-Q6-10
List Price:
$41.30
Our Price: $39.24
ESET PROTECT Entry (ESET Endpoint Protection Advanced Cloud) - 2 Year - Renewal
ESET PROTECT Entry (ESET Endpoint Protection Advanced Cloud) - Renewal - 6-10 Processors - 2 Year
#EEPAC-R-2Y-NO-Q6-10
List Price:
$82.60
Our Price: $78.47
ESET PROTECT Entry (ESET Endpoint Protection Advanced Cloud) - 3 Year - Renewal
ESET PROTECT Entry (ESET Endpoint Protection Advanced Cloud) - Renewal - 6-10 Processors - 3 Year
#EEPAC-R-3Y-NO-Q6-10
List Price:
$123.90
Our Price: $117.71
ESET PROTECT Entry (ESET Endpoint Protection Advanced Cloud) - 1 Year - New
ESET PROTECT Entry (ESET Endpoint Protection Advanced Cloud) - New - 11-25 Processors - 1 Year
#EEPAC-N-1Y-NO-Q11-25
List Price:
$35.10
Our Price: $33.35
ESET PROTECT Entry (ESET Endpoint Protection Advanced Cloud) - 2 Year - New
ESET PROTECT Entry (ESET Endpoint Protection Advanced Cloud) - New - 11-25 Processors - 2 Year
#EEPAC-N-2Y-NO-Q11-25
List Price:
$63.20
Our Price: $60.04
ESET PROTECT Entry (ESET Endpoint Protection Advanced Cloud) - 3 Year - New
ESET PROTECT Entry (ESET Endpoint Protection Advanced Cloud) - New - 11-25 Processors - 3 Year
#EEPAC-N-3Y-NO-Q11-25
List Price:
$94.80
Our Price: $90.06
ESET PROTECT Entry (ESET Endpoint Protection Advanced Cloud) - 1 Year - Renewal
ESET PROTECT Entry (ESET Endpoint Protection Advanced Cloud) - Renewal - 11-25 Processors - 1 Year
#EEPAC-R-1Y-NO-Q11-25
List Price:
$35.10
Our Price: $33.35
ESET PROTECT Entry (ESET Endpoint Protection Advanced Cloud) - 2 Year - Renewal
ESET PROTECT Entry (ESET Endpoint Protection Advanced Cloud) - Renewal - 11-25 Processors - 2 Year
#EEPAC-R-2Y-NO-Q11-25
List Price:
$63.20
Our Price: $60.04
ESET PROTECT Entry (ESET Endpoint Protection Advanced Cloud) - 3 Year - Renewal
ESET PROTECT Entry (ESET Endpoint Protection Advanced Cloud) - Renewal - 11-25 Processors - 3 Year
#EEPAC-R-3Y-NO-Q11-25
List Price:
$94.80
Our Price: $90.06
ESET PROTECT Entry (ESET Endpoint Protection Advanced Cloud) - 1 Year - New
ESET PROTECT Entry (ESET Endpoint Protection Advanced Cloud) - New - 26-49 Processors - 1 Year
#EEPAC-N-1Y-NO-Q26-49
List Price:
$31.00
Our Price: $29.45
ESET PROTECT Entry (ESET Endpoint Protection Advanced Cloud) - 2 Year - New
ESET PROTECT Entry (ESET Endpoint Protection Advanced Cloud) - New - 26-49 Processors - 2 Year
#EEPAC-N-2Y-NO-Q26-49
List Price:
$55.80
Our Price: $53.01
ESET PROTECT Entry (ESET Endpoint Protection Advanced Cloud) - 3 Year - New
ESET PROTECT Entry (ESET Endpoint Protection Advanced Cloud) - New - 26-49 Processors - 3 Year
#EEPAC-N-3Y-NO-Q26-49
List Price:
$83.70
Our Price: $79.52
ESET PROTECT Entry (ESET Endpoint Protection Advanced Cloud) - 1 Year - Renewal
ESET PROTECT Entry (ESET Endpoint Protection Advanced Cloud) - Renewal - 26-49 Processors - 1 Year
#EEPAC-R-1Y-NO-Q26-49
List Price:
$31.00
Our Price: $29.45
ESET PROTECT Entry (ESET Endpoint Protection Advanced Cloud) - 2 Year - Renewal
ESET PROTECT Entry (ESET Endpoint Protection Advanced Cloud) - Renewal - 26-49 Processors - 2 Year
#EEPAC-R-2Y-NO-Q26-49
List Price:
$55.80
Our Price: $53.01
ESET PROTECT Entry (ESET Endpoint Protection Advanced Cloud) - 3 Year - Renewal
ESET PROTECT Entry (ESET Endpoint Protection Advanced Cloud) - Renewal - 26-49 Processors - 3 Year
#EEPAC-R-3Y-NO-Q26-49
List Price:
$83.70
Our Price: $79.52
ESET PROTECT Entry (ESET Endpoint Protection Advanced Cloud) - 1 Year - New
ESET PROTECT Entry (ESET Endpoint Protection Advanced Cloud) - New - 50-99 Processors - 1 Year
#EEPAC-N-1Y-NO-Q50-99
List Price:
$28.90
Our Price: $27.46
ESET PROTECT Entry (ESET Endpoint Protection Advanced Cloud) - 2 Year - New
ESET PROTECT Entry (ESET Endpoint Protection Advanced Cloud) - New - 50-99 Processors - 2 Year
#EEPAC-N-2Y-NO-Q50-99
List Price:
$52.00
Our Price: $49.40
ESET PROTECT Entry (ESET Endpoint Protection Advanced Cloud) - 3 Year - New
ESET PROTECT Entry (ESET Endpoint Protection Advanced Cloud) - New - 50-99 Processors - 3 Year
#EEPAC-N-3Y-NO-Q50-99
List Price:
$78.00
Our Price: $74.10
ESET PROTECT Entry (ESET Endpoint Protection Advanced Cloud) - 1 Year - Renewal
ESET PROTECT Entry (ESET Endpoint Protection Advanced Cloud) - Renewal - 50-99 Processors - 1 Year
#EEPAC-R-1Y-NO-Q50-99
List Price:
$28.90
Our Price: $27.46
ESET PROTECT Entry (ESET Endpoint Protection Advanced Cloud) - 2 Year - Renewal
ESET PROTECT Entry (ESET Endpoint Protection Advanced Cloud) - Renewal - 50-99 Processors - 2 Year
#EEPAC-R-2Y-NO-Q50-99
List Price:
$52.00
Our Price: $49.40
ESET PROTECT Entry (ESET Endpoint Protection Advanced Cloud) - 3 Year - Renewal
ESET PROTECT Entry (ESET Endpoint Protection Advanced Cloud) - Renewal - 50-99 Processors - 3 Year
#EEPAC-R-3Y-NO-Q50-99
List Price:
$78.00
Our Price: $74.10
ESET PROTECT Entry (ESET Endpoint Protection Advanced Cloud) - 1 Year - New
ESET PROTECT Entry (ESET Endpoint Protection Advanced Cloud) - New - 100-249 Processors - 1 Year
#EEPAC-N-1Y-NO-Q100-249
List Price:
$26.90
Our Price: $25.56
ESET PROTECT Entry (ESET Endpoint Protection Advanced Cloud) - 2 Year - New
ESET PROTECT Entry (ESET Endpoint Protection Advanced Cloud) - New - 100-249 Processors - 2 Year
#EEPAC-N-2Y-NO-Q100-249
List Price:
$48.40
Our Price: $45.98
ESET PROTECT Entry (ESET Endpoint Protection Advanced Cloud) - 3 Year - New
ESET PROTECT Entry (ESET Endpoint Protection Advanced Cloud) - New - 100-249 Processors - 3 Year
#EEPAC-N-3Y-NO-Q100-249
List Price:
$72.60
Our Price: $68.97
ESET PROTECT Entry (ESET Endpoint Protection Advanced Cloud) - 1 Year - Renewal
ESET PROTECT Entry (ESET Endpoint Protection Advanced Cloud) - Renewal - 100-249 Processors - 1 Year
#EEPAC-R-1Y-NO-Q100-249
List Price:
$26.90
Our Price: $25.56
ESET PROTECT Entry (ESET Endpoint Protection Advanced Cloud) - 2 Year - Renewal
ESET PROTECT Entry (ESET Endpoint Protection Advanced Cloud) - Renewal - 100-249 Processors - 2 Year
#EEPAC-R-2Y-NO-Q100-249
List Price:
$48.40
Our Price: $45.98
ESET PROTECT Entry (ESET Endpoint Protection Advanced Cloud) - 3 Year - Renewal
ESET PROTECT Entry (ESET Endpoint Protection Advanced Cloud) - Renewal - 100-249 Processors - 3 Year
#EEPAC-R-3Y-NO-Q100-249
List Price:
$72.60
Our Price: $68.97
ESET PROTECT Entry (ESET Endpoint Protection Advanced Cloud) - 1 Year - New
ESET PROTECT Entry (ESET Endpoint Protection Advanced Cloud) - New - 250-499 Processors - 1 Year
#EEPAC-N-1Y-NO-Q250-499
List Price:
$24.80
Our Price: $23.56
ESET PROTECT Entry (ESET Endpoint Protection Advanced Cloud) - 2 Year - New
ESET PROTECT Entry (ESET Endpoint Protection Advanced Cloud) - New - 250-499 Processors - 2 Year
#EEPAC-N-2Y-NO-Q250-499
List Price:
$44.60
Our Price: $42.37
ESET PROTECT Entry (ESET Endpoint Protection Advanced Cloud) - 3 Year - New
ESET PROTECT Entry (ESET Endpoint Protection Advanced Cloud) - New - 250-499 Processors - 3 Year
#EEPAC-N-3Y-NO-Q250-499
List Price:
$67.00
Our Price: $63.65
ESET PROTECT Entry (ESET Endpoint Protection Advanced Cloud) - 1 Year - Renewal
ESET PROTECT Entry (ESET Endpoint Protection Advanced Cloud) - Renewal - 250-499 Processors - 1 Year
#EEPAC-R-1Y-NO-Q250-499
List Price:
$24.80
Our Price: $23.56
ESET PROTECT Entry (ESET Endpoint Protection Advanced Cloud) - 2 Year - Renewal
ESET PROTECT Entry (ESET Endpoint Protection Advanced Cloud) - Renewal - 250-499 Processors - 2 Year
#EEPAC-R-2Y-NO-Q250-499
List Price:
$44.60
Our Price: $42.37
ESET PROTECT Entry (ESET Endpoint Protection Advanced Cloud) - 3 Year - Renewal
ESET PROTECT Entry (ESET Endpoint Protection Advanced Cloud) - Renewal - 250-499 Processors - 3 Year
#EEPAC-R-3Y-NO-Q250-499
List Price:
$67.00
Our Price: $63.65
ESET PROTECT Entry (ESET Endpoint Protection Advanced Cloud) - 1 Year - New
ESET PROTECT Entry (ESET Endpoint Protection Advanced Cloud) - New - 500-999 Processors - 1 Year
#EEPAC-N-1Y-NO-Q500-999
List Price:
$22.80
Our Price: $21.66
ESET PROTECT Entry (ESET Endpoint Protection Advanced Cloud) - 2 Year - New
ESET PROTECT Entry (ESET Endpoint Protection Advanced Cloud) - New - 500-999 Processors - 2 Year
#EEPAC-N-2Y-NO-Q500-999
List Price:
$41.00
Our Price: $38.95
ESET PROTECT Entry (ESET Endpoint Protection Advanced Cloud) - 3 Year - New
ESET PROTECT Entry (ESET Endpoint Protection Advanced Cloud) - New - 500-999 Processors - 3 Year
#EEPAC-N-3Y-NO-Q500-999
List Price:
$61.60
Our Price: $58.52
ESET PROTECT Entry (ESET Endpoint Protection Advanced Cloud) - 1 Year - Renewal
ESET PROTECT Entry (ESET Endpoint Protection Advanced Cloud) - Renewal - 500-999 Processors - 1 Year
#EEPAC-R-1Y-NO-Q500-999
List Price:
$22.80
Our Price: $21.66
ESET PROTECT Entry (ESET Endpoint Protection Advanced Cloud) - 2 Year - Renewal
ESET PROTECT Entry (ESET Endpoint Protection Advanced Cloud) - Renewal - 500-999 Processors - 2 Year
#EEPAC-R-2Y-NO-Q500-999
List Price:
$41.00
Our Price: $38.95
ESET PROTECT Entry (ESET Endpoint Protection Advanced Cloud) - 3 Year - Renewal
ESET PROTECT Entry (ESET Endpoint Protection Advanced Cloud) - Renewal - 500-999 Processors - 3 Year
#EEPAC-R-3Y-NO-Q500-999
List Price:
$61.60
Our Price: $58.52
ESET PROTECT Entry (ESET Endpoint Protection Advanced Cloud) - 1 Year - New
ESET PROTECT Entry (ESET Endpoint Protection Advanced Cloud) - New - 1000-1999 Processors - 1 Year
#EEPAC-N-1Y-NO-Q1000-1999
List Price:
$20.60
Our Price: $19.57
ESET PROTECT Entry (ESET Endpoint Protection Advanced Cloud) - 2 Year - New
ESET PROTECT Entry (ESET Endpoint Protection Advanced Cloud) - New - 1000-1999 Processors - 2 Year
#EEPAC-N-2Y-NO-Q1000-1999
List Price:
$37.10
Our Price: $35.25
ESET PROTECT Entry (ESET Endpoint Protection Advanced Cloud) - 3 Year - New
ESET PROTECT Entry (ESET Endpoint Protection Advanced Cloud) - New - 1000-1999 Processors - 3 Year
#EEPAC-N-3Y-NO-Q1000-1999
List Price:
$55.60
Our Price: $52.82
ESET PROTECT Entry (ESET Endpoint Protection Advanced Cloud) - 1 Year - Renewal
ESET PROTECT Entry (ESET Endpoint Protection Advanced Cloud) - Renewal - 1000-1999 Processors - 1 Year
#EEPAC-R-1Y-NO-Q1000-1999
List Price:
$20.60
Our Price: $19.57
ESET PROTECT Entry (ESET Endpoint Protection Advanced Cloud) - 2 Year - Renewal
ESET PROTECT Entry (ESET Endpoint Protection Advanced Cloud) - Renewal - 1000-1999 Processors - 2 Year
#EEPAC-R-2Y-NO-Q1000-1999
List Price:
$37.10
Our Price: $35.25
ESET PROTECT Entry (ESET Endpoint Protection Advanced Cloud) - 3 Year - Renewal
ESET PROTECT Entry (ESET Endpoint Protection Advanced Cloud) - Renewal - 1000-1999 Processors - 3 Year
#EEPAC-R-3Y-NO-Q1000-1999
List Price:
$55.60
Our Price: $52.82
ESET PROTECT Entry (ESET Endpoint Protection Advanced Cloud) - 1 Year - New
ESET PROTECT Entry (ESET Endpoint Protection Advanced Cloud) - New - 2000-4999 Processors - 1 Year
#EEPAC-N-1Y-NO-Q2000-4999
List Price:
$18.60
Our Price: $17.67
ESET PROTECT Entry (ESET Endpoint Protection Advanced Cloud) - 2 Year - New
ESET PROTECT Entry (ESET Endpoint Protection Advanced Cloud) - New - 2000-4999 Processors - 2 Year
#EEPAC-N-2Y-NO-Q2000-4999
List Price:
$33.50
Our Price: $31.83
ESET PROTECT Entry (ESET Endpoint Protection Advanced Cloud) - 3 Year - New
ESET PROTECT Entry (ESET Endpoint Protection Advanced Cloud) - New - 2000-4999 Processors - 3 Year
#EEPAC-N-3Y-NO-Q2000-4999
List Price:
$50.20
Our Price: $47.69
ESET PROTECT Entry (ESET Endpoint Protection Advanced Cloud) - 1 Year - Renewal
ESET PROTECT Entry (ESET Endpoint Protection Advanced Cloud) - Renewal - 2000-4999 Processors - 1 Year
#EEPAC-R-1Y-NO-Q2000-4999
List Price:
$18.60
Our Price: $17.67
ESET PROTECT Entry (ESET Endpoint Protection Advanced Cloud) - 2 Year - Renewal
ESET PROTECT Entry (ESET Endpoint Protection Advanced Cloud) - Renewal - 2000-4999 Processors - 2 Year
#EEPAC-R-2Y-NO-Q2000-4999
List Price:
$33.50
Our Price: $31.83
ESET PROTECT Entry (ESET Endpoint Protection Advanced Cloud) - 3 Year - Renewal
ESET PROTECT Entry (ESET Endpoint Protection Advanced Cloud) - Renewal - 2000-4999 Processors - 3 Year
#EEPAC-R-3Y-NO-Q2000-4999
List Price:
$50.20
Our Price: $47.69
ESET PROTECT Entry (ESET Endpoint Protection Advanced Cloud) - 1 Year - New
ESET PROTECT Entry (ESET Endpoint Protection Advanced Cloud) - New - 5000-9999 Processors - 1 Year
#EEPAC-N-1Y-NO-Q5000-9999
List Price:
$16.50
Our Price: $15.68
ESET PROTECT Entry (ESET Endpoint Protection Advanced Cloud) - 2 Year - New
ESET PROTECT Entry (ESET Endpoint Protection Advanced Cloud) - New - 5000-9999 Processors - 2 Year
#EEPAC-N-2Y-NO-Q5000-9999
List Price:
$29.70
Our Price: $28.22
ESET PROTECT Entry (ESET Endpoint Protection Advanced Cloud) - 3 Year - New
ESET PROTECT Entry (ESET Endpoint Protection Advanced Cloud) - New - 5000-9999 Processors - 3 Year
#EEPAC-N-3Y-NO-Q5000-9999
List Price:
$44.60
Our Price: $42.37
ESET PROTECT Entry (ESET Endpoint Protection Advanced Cloud) - 1 Year - Renewal
ESET PROTECT Entry (ESET Endpoint Protection Advanced Cloud) - Renewal - 5000-9999 Processors - 1 Year
#EEPAC-R-1Y-NO-Q5000-9999
List Price:
$16.50
Our Price: $15.68
ESET PROTECT Entry (ESET Endpoint Protection Advanced Cloud) - 2 Year - Renewal
ESET PROTECT Entry (ESET Endpoint Protection Advanced Cloud) - Renewal - 5000-9999 Processors - 2 Year
#EEPAC-R-2Y-NO-Q5000-9999
List Price:
$29.70
Our Price: $28.22
ESET PROTECT Entry (ESET Endpoint Protection Advanced Cloud) - 3 Year - Renewal
ESET PROTECT Entry (ESET Endpoint Protection Advanced Cloud) - Renewal - 5000-9999 Processors - 3 Year
#EEPAC-R-3Y-NO-Q5000-9999
List Price:
$44.60
Our Price: $42.37
ESET PROTECT Entry (ESET Endpoint Protection Advanced Cloud) - 1 Year - New
ESET PROTECT Entry (ESET Endpoint Protection Advanced Cloud) - New - 10000-24999 Processors - 1 Year
#EEPAC-N-1Y-NO-Q10000-24999
List Price:
$14.50
Our Price: $13.78
ESET PROTECT Entry (ESET Endpoint Protection Advanced Cloud) - 2 Year - New
ESET PROTECT Entry (ESET Endpoint Protection Advanced Cloud) - New - 10000-24999 Processors - 2 Year
#EEPAC-N-2Y-NO-Q10000-24999
List Price:
$26.10
Our Price: $24.80
ESET PROTECT Entry (ESET Endpoint Protection Advanced Cloud) - 3 Year - New
ESET PROTECT Entry (ESET Endpoint Protection Advanced Cloud) - New - 10000-24999 Processors - 3 Year
#EEPAC-N-3Y-NO-Q10000-24999
List Price:
$39.20
Our Price: $37.24
ESET PROTECT Entry (ESET Endpoint Protection Advanced Cloud) - 1 Year - Renewal
ESET PROTECT Entry (ESET Endpoint Protection Advanced Cloud) - Renewal - 10000-24999 Processors - 1 Year
#EEPAC-R-1Y-NO-Q10000-24999
List Price:
$14.50
Our Price: $13.78
ESET PROTECT Entry (ESET Endpoint Protection Advanced Cloud) - 2 Year - Renewal
ESET PROTECT Entry (ESET Endpoint Protection Advanced Cloud) - Renewal - 10000-24999 Processors - 2 Year
#EEPAC-R-2Y-NO-Q10000-24999
List Price:
$26.10
Our Price: $24.80
ESET PROTECT Entry (ESET Endpoint Protection Advanced Cloud) - 3 Year - Renewal
ESET PROTECT Entry (ESET Endpoint Protection Advanced Cloud) - Renewal - 10000-24999 Processors - 3 Year
#EEPAC-R-3Y-NO-Q10000-24999
List Price:
$39.20
Our Price: $37.24
ESET PROTECT Entry (ESET Endpoint Protection Advanced Cloud) - 1 Year - New
ESET PROTECT Entry (ESET Endpoint Protection Advanced Cloud) - New - 25000-49999 Processors - 1 Year
#EEPAC-N-1Y-NO-Q25000-49999
List Price:
$14.50
Our Price: $13.78
ESET PROTECT Entry (ESET Endpoint Protection Advanced Cloud) - 2 Year - New
ESET PROTECT Entry (ESET Endpoint Protection Advanced Cloud) - New - 25000-49999 Processors - 2 Year
#EEPAC-N-2Y-NO-Q25000-49999
List Price:
$26.10
Our Price: $24.80
ESET PROTECT Entry (ESET Endpoint Protection Advanced Cloud) - 3 Year - New
ESET PROTECT Entry (ESET Endpoint Protection Advanced Cloud) - New - 25000-49999 Processors - 3 Year
#EEPAC-N-3Y-NO-Q25000-49999
List Price:
$39.20
Our Price: $37.24
ESET PROTECT Entry (ESET Endpoint Protection Advanced Cloud) - 1 Year - Renewal
ESET PROTECT Entry (ESET Endpoint Protection Advanced Cloud) - Renewal - 25000-49999 Processors - 1 Year
#EEPAC-R-1Y-NO-Q25000-49999
List Price:
$14.50
Our Price: $13.78
ESET PROTECT Entry (ESET Endpoint Protection Advanced Cloud) - 2 Year - Renewal
ESET PROTECT Entry (ESET Endpoint Protection Advanced Cloud) - Renewal - 25000-49999 Processors - 2 Year
#EEPAC-R-2Y-NO-Q25000-49999
List Price:
$26.10
Our Price: $24.80
ESET PROTECT Entry (ESET Endpoint Protection Advanced Cloud) - 3 Year - Renewal
ESET PROTECT Entry (ESET Endpoint Protection Advanced Cloud) - Renewal - 25000-49999 Processors - 3 Year
#EEPAC-R-3Y-NO-Q25000-49999
List Price:
$39.20
Our Price: $37.24
ESET PROTECT Entry (ESET Endpoint Protection Advanced Cloud) - 1 Year - New
ESET PROTECT Entry (ESET Endpoint Protection Advanced Cloud) - New - 50000-999999 Processors - 1 Year
#EEPAC-N-1Y-NO-Q50000-999999
List Price:
$14.50
Our Price: $13.78
ESET PROTECT Entry (ESET Endpoint Protection Advanced Cloud) - 2 Year - New
ESET PROTECT Entry (ESET Endpoint Protection Advanced Cloud) - New - 50000-999999 Processors - 2 Year
#EEPAC-N-2Y-NO-Q50000-999999
List Price:
$26.10
Our Price: $24.80
ESET PROTECT Entry (ESET Endpoint Protection Advanced Cloud) - 3 Year - New
ESET PROTECT Entry (ESET Endpoint Protection Advanced Cloud) - New - 50000-999999 Processors - 3 Year
#EEPAC-N-3Y-NO-Q50000-999999
List Price:
$39.20
Our Price: $37.24
ESET PROTECT Entry (ESET Endpoint Protection Advanced Cloud) - 1 Year - Renewal
ESET PROTECT Entry (ESET Endpoint Protection Advanced Cloud) - Renewal - 50000-999999 Processors - 1 Year
#EEPAC-R-1Y-NO-Q50000-999999
List Price:
$14.50
Our Price: $13.78
ESET PROTECT Entry (ESET Endpoint Protection Advanced Cloud) - 2 Year - Renewal
ESET PROTECT Entry (ESET Endpoint Protection Advanced Cloud) - Renewal - 50000-999999 Processors - 2 Year
#EEPAC-R-2Y-NO-Q50000-999999
List Price:
$26.10
Our Price: $24.80
ESET PROTECT Entry (ESET Endpoint Protection Advanced Cloud) - 3 Year - Renewal
ESET PROTECT Entry (ESET Endpoint Protection Advanced Cloud) - Renewal - 50000-999999 Processors - 3 Year
#EEPAC-R-3Y-NO-Q50000-999999
List Price:
$39.20
Our Price: $37.24