ESET Multi-Device Security

Comprehensive internet security for your PC, Mac and Android devices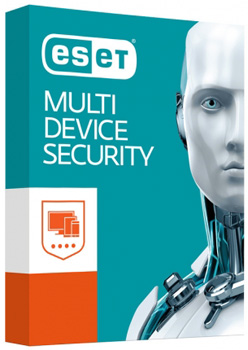 ESET Products
(N) ESET Multi-Device Security Pack - 1 Year - New
(N) ESET Multi-Device Security Pack - New - 1 User - 1 Year
#EMDS-N-1Y-NO-Q1-1
Our Price: $49.99
(N) ESET Multi-Device Security Pack - New - 2 Users - 1 Year
#EMDS-N-1Y-NO-Q2-2
Our Price: $59.99
(N) ESET Multi-Device Security Pack - New - 3 Users - 1 Year
#EMDS-N-1Y-NO-Q3-3
Our Price: $69.99
More pricing and licensing options below!
Overview:
Protect up to 10 devices and customize your security as needed.
Enjoy simple and effective Internet security so you can explore and socialize confidently. The ESET Unilicense allows you to conveniently mix and match award-winning Internet security for your Windows and Mac computers and Android smartphones and tablets.
Enjoy security and privacy online...

...Howerver and wherever you connect
Protects PC, Mac, Android smartphones and tablets, and more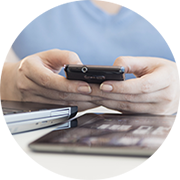 Internet security
Protects you online on computers or smartphones with the latest protection technology.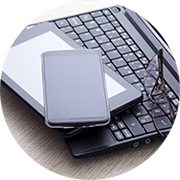 Secure all your devices
PC, Mac, smartphone, tablet - protect them all. Replacing a device? Just transfer the license to the new one – for free.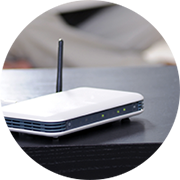 Regain control of your webcam and home router
Anyone accessing your webcam? Stop them. Check your router for security holes, and see what's connected to it.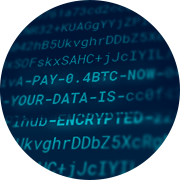 Stay safe from ransomware
Blocks malware that tries to lock you out of your personal data and then asks you to pay a 'ransom' to unlock it.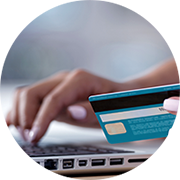 Safer online banking and shopping
Automatically secures transactions on internet banking sites and helps to protect you on online payment gateways.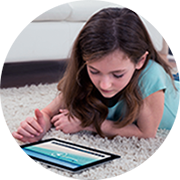 Protect your children online
ESET Parental Control lets you manage what your kids can see on their Android devices, set gaming limits, and more.

Mix and match your security choosing from the following products

Desktop and Notebook Security
For Windows
For macOS
For Linux
Tablet and Mobile Security
Features:
Internet Security
Antivirus
Antispyware
Anti-Phishing
Anti-Theft
Personal Firewall
Parental Control
Portable Device Control
Antispam
Social Media Scanner
Exploit Blocker
Advanced Memory Scanner
Vulnerability Shield
Small System Footprint
Gamer Mode
Complimentary Customer Support
Free Technical Support
* Feature availability subject to product and operating system.
Mobile and Tablet Security
Antivirus
Anti-Phishing
App Scanning
SMS & Call Filter
Apps Audit
Device Monitoring
Anti-Theft System
Remote Lock
Remote Wipe
Remote Siren
GPS Locator
SIM Guard
Complimentary Customer Support
Free Technical Support
* Some features are not available for tablets that do not support voice calls and text messaging.
Easily secure all your devices
Protect your family's Windows, Mac and Android computers, smartphones and tablets using one license.
Protection from the unknown
Get powerful antivirus and antispyware for protection against targeted attacks. Thoroughly scan all downloaded files, emails and apps.
Track and locate your missing device
Locate your missing laptop, tablet or smartphone on a map. Monitor and document any unusual activity taking place or send a message to the finder so you can help recover it faster.
Protect your family on the Internet
Shield your kids from exposure to potentially offensive content by blocking more than 20 website categories. Control incoming and outgoing calls to keep children's phone usage and your bills in check. Educate your family with complimentary ESET Cybersecurity Training.
Keep your private data safe
Protect your online identity from cyber criminals by keeping your laptop invisible on public Wi-Fi®. Block fake websites from acquiring personal information with Anti-Phishing.
Stay safe on social media sites
Extend your security to Facebook and Twitter. Scan for malicious links, see what information is visible to the public and determine which apps can access your private data.
System Requirements:
For Windows
Microsoft Windows 10
Microsoft Windows 8.1
Microsoft Windows 8
Microsoft Windows 7
Microsoft Windows Vista
Microsoft Windows Home Server 2011
For macOS
Processor Architecture: 32bit x86 or 64bit x64, Intel.
Operating Systems:

Mac OS 10.12 (Sierra)
Mac OS X 10.11.x (El Capitan)
Mac OS X 10.10.x (Yosemite)
Mac OS X 10.9.x (Mavericks)
Mac OS X 10.8.x (Mountain Lion)
Mac OS X 10.7.x (Lion)
Mac OS X 10.6.x (Snow Leopard).

Memory Consumption: 300 MB
Disk-Space (Installation): 150 MB
For Linux
Processor Architecture: 32-bit (x86) / 64-bit (x64), AMD, Intel
Operating Systems: ESET NOD32 Antivirus 4 for Linux Desktop runs on any system:

Debian
RedHat
Ubuntu
SuSe
Fedora
Mandriva
Majority of RPM and DEB distributions

Memory Consumption: 150 MB
Disk Space (Download): 38 MB
Disk Space (Installation): 120 MB
For Android 4.0 and higher
Device RAM 256+ MB 
Memory: 12+ MB 
Touch screen (minimum 240x320px) 
Processor: 500+ MHz ARM7+ 
Internet connection 
Internal storage 20 MB+
Video:
ESET Multi-Device Security
Pricing Notes:
Pricing and product availability subject to change without notice.
ESET Products
(N) ESET Multi-Device Security Pack - 1 Year - New
(N) ESET Multi-Device Security Pack - New - 1 User - 1 Year
#EMDS-N-1Y-NO-Q1-1
Our Price: $49.99
(N) ESET Multi-Device Security Pack - New - 2 Users - 1 Year
#EMDS-N-1Y-NO-Q2-2
Our Price: $59.99
(N) ESET Multi-Device Security Pack - New - 3 Users - 1 Year
#EMDS-N-1Y-NO-Q3-3
Our Price: $69.99
(N) ESET Multi-Device Security Pack - New - 4 Users - 1 Year
#EMDS-N-1Y-NO-Q4-4
Our Price: $79.99
(N) ESET Multi-Device Security Pack - New - 5 Users - 1 Year
#EMDS-N-1Y-NO-Q5-5
Our Price: $89.99
(N) ESET Multi-Device Security Pack - New - 6 Users - 1 Year
#EMDS-N-1Y-NO-Q6-6
Our Price: $99.99
(N) ESET Multi-Device Security Pack - New - 7 Users - 1 Year
#EMDS-N-1Y-NO-Q7-7
Our Price: $109.99
(N) ESET Multi-Device Security Pack - New - 8 Users - 1 Year
#EMDS-N-1Y-NO-Q8-8
Our Price: $119.99
(N) ESET Multi-Device Security Pack - New - 9 Users - 1 Year
#EMDS-N-1Y-NO-Q9-9
Our Price: $129.99
(N) ESET Multi-Device Security Pack - New - 10 Users - 1 Year
#EMDS-N-1Y-NO-Q10-10
Our Price: $139.99
(N) ESET Multi-Device Security Pack - 1 Year - Renewal
(N) ESET Multi-Device Security Pack - Renewal - 1 User - 1 Year
#EMDS-R-1Y-NO-Q1-1
Our Price: $49.99
(N) ESET Multi-Device Security Pack - Renewal - 2 Users - 1 Year
#EMDS-R-1Y-NO-Q2-2
Our Price: $59.99
(N) ESET Multi-Device Security Pack - Renewal - 3 Users - 1 Year
#EMDS-R-1Y-NO-Q3-3
Our Price: $69.99
(N) ESET Multi-Device Security Pack - Renewal - 4 Users - 1 Year
#EMDS-R-1Y-NO-Q4-4
Our Price: $79.99
(N) ESET Multi-Device Security Pack - Renewal - 5 Users - 1 Year
#EMDS-R-1Y-NO-Q5-5
Our Price: $89.99
(N) ESET Multi-Device Security Pack - Renewal - 6 Users - 1 Year
#EMDS-R-1Y-NO-Q6-6
Our Price: $99.99
(N) ESET Multi-Device Security Pack - Renewal - 7 Users - 1 Year
#EMDS-R-1Y-NO-Q7-7
Our Price: $109.99
(N) ESET Multi-Device Security Pack - Renewal - 8 Users - 1 Year
#EMDS-R-1Y-NO-Q8-8
Our Price: $119.99
(N) ESET Multi-Device Security Pack - Renewal - 9 Users - 1 Year
#EMDS-R-1Y-NO-Q9-9
Our Price: $129.99
(N) ESET Multi-Device Security Pack - Renewal - 10 Users - 1 Year
#EMDS-R-1Y-NO-Q10-10
Our Price: $139.99
(N) ESET Multi-Device Security Pack - 2 Year - New
(N) ESET Multi-Device Security Pack - New - 1 User - 2 Year
#EMDS-N-2Y-NO-Q1-1
Our Price: $74.99
(N) ESET Multi-Device Security Pack - New - 2 Users - 2 Year
#EMDS-N-2Y-NO-Q2-2
Our Price: $89.99
(N) ESET Multi-Device Security Pack - New - 3 Users - 2 Year
#EMDS-N-2Y-NO-Q3-3
Our Price: $104.99
(N) ESET Multi-Device Security Pack - New - 4 Users - 2 Year
#EMDS-N-2Y-NO-Q4-4
Our Price: $119.99
(N) ESET Multi-Device Security Pack - New - 5 Users - 2 Year
#EMDS-N-2Y-NO-Q5-5
Our Price: $134.99
(N) ESET Multi-Device Security Pack - New - 6 Users - 2 Year
#EMDS-N-2Y-NO-Q6-6
Our Price: $149.99
(N) ESET Multi-Device Security Pack - New - 7 Users - 2 Year
#EMDS-N-2Y-NO-Q7-7
Our Price: $164.99
(N) ESET Multi-Device Security Pack - New - 8 Users - 2 Year
#EMDS-N-2Y-NO-Q8-8
Our Price: $179.99
(N) ESET Multi-Device Security Pack - New - 9 Users - 2 Year
#EMDS-N-2Y-NO-Q9-9
Our Price: $194.99
(N) ESET Multi-Device Security Pack - New - 10 Users - 2 Year
#EMDS-N-2Y-NO-Q10-10
Our Price: $209.99
(N) ESET Multi-Device Security Pack - 2 Year - Renewal
(N) ESET Multi-Device Security Pack - Renewal - 1 User - 2 Year
#EMDS-R-2Y-NO-Q1-1
Our Price: $74.99
(N) ESET Multi-Device Security Pack - Renewal - 2 Users - 2 Year
#EMDS-R-2Y-NO-Q2-2
Our Price: $89.99
(N) ESET Multi-Device Security Pack - Renewal - 3 Users - 2 Year
#EMDS-R-2Y-NO-Q3-3
Our Price: $104.99
(N) ESET Multi-Device Security Pack - Renewal - 4 Users - 2 Year
#EMDS-R-2Y-NO-Q4-4
Our Price: $119.99
(N) ESET Multi-Device Security Pack - Renewal - 5 Users - 2 Year
#EMDS-R-2Y-NO-Q5-5
Our Price: $134.99
(N) ESET Multi-Device Security Pack - Renewal - 6 Users - 2 Year
#EMDS-R-2Y-NO-Q6-6
Our Price: $149.99
(N) ESET Multi-Device Security Pack - Renewal - 7 Users - 2 Year
#EMDS-R-2Y-NO-Q7-7
Our Price: $164.99
(N) ESET Multi-Device Security Pack - Renewal - 8 Users - 2 Year
#EMDS-R-2Y-NO-Q8-8
Our Price: $179.99
(N) ESET Multi-Device Security Pack - Renewal - 9 Users - 2 Year
#EMDS-R-2Y-NO-Q9-9
Our Price: $194.99
(N) ESET Multi-Device Security Pack - Renewal - 10 Users - 2 Year
#EMDS-R-2Y-NO-Q10-10
Our Price: $209.99
(N) ESET Multi-Device Security Pack - 3 Year - New
(N) ESET Multi-Device Security Pack - New - 1 User - 3 Year
#EMDS-N-3Y-NO-Q1-1
Our Price: $99.98
(N) ESET Multi-Device Security Pack - New - 2 Users - 3 Year
#EMDS-N-3Y-NO-Q2-2
Our Price: $119.98
(N) ESET Multi-Device Security Pack - New - 3 Users - 3 Year
#EMDS-N-3Y-NO-Q3-3
Our Price: $139.98
(N) ESET Multi-Device Security Pack - New - 4 Users - 3 Year
#EMDS-N-3Y-NO-Q4-4
Our Price: $159.98
(N) ESET Multi-Device Security Pack - New - 5 Users - 3 Year
#EMDS-N-3Y-NO-Q5-5
Our Price: $179.98
(N) ESET Multi-Device Security Pack - New - 6 Users - 3 Year
#EMDS-N-3Y-NO-Q6-6
Our Price: $199.98
(N) ESET Multi-Device Security Pack - New - 7 Users - 3 Year
#EMDS-N-3Y-NO-Q7-7
Our Price: $219.98
(N) ESET Multi-Device Security Pack - New - 8 Users - 3 Year
#EMDS-N-3Y-NO-Q8-8
Our Price: $239.98
(N) ESET Multi-Device Security Pack - New - 9 Users - 3 Year
#EMDS-N-3Y-NO-Q9-9
Our Price: $259.98
(N) ESET Multi-Device Security Pack - New - 10 Users - 3 Year
#EMDS-N-3Y-NO-Q10-10
Our Price: $279.98
(N) ESET Multi-Device Security Pack - 3 Year - Renewal
(N) ESET Multi-Device Security Pack - Renewal - 1 User - 3 Year
#EMDS-R-3Y-NO-Q1-1
Our Price: $99.98
(N) ESET Multi-Device Security Pack - Renewal - 2 Users - 3 Year
#EMDS-R-3Y-NO-Q2-2
Our Price: $119.98
(N) ESET Multi-Device Security Pack - Renewal - 3 Users - 3 Year
#EMDS-R-3Y-NO-Q3-3
Our Price: $139.98
(N) ESET Multi-Device Security Pack - Renewal - 4 Users - 3 Year
#EMDS-R-3Y-NO-Q4-4
Our Price: $159.98
(N) ESET Multi-Device Security Pack - Renewal - 5 Users - 3 Year
#EMDS-R-3Y-NO-Q5-5
Our Price: $179.98
(N) ESET Multi-Device Security Pack - Renewal - 6 Users - 3 Year
#EMDS-R-3Y-NO-Q6-6
Our Price: $199.98
(N) ESET Multi-Device Security Pack - Renewal - 7 Users - 3 Year
#EMDS-R-3Y-NO-Q7-7
Our Price: $219.98
(N) ESET Multi-Device Security Pack - Renewal - 8 Users - 3 Year
#EMDS-R-3Y-NO-Q8-8
Our Price: $239.98
(N) ESET Multi-Device Security Pack - Renewal - 9 Users - 3 Year
#EMDS-R-3Y-NO-Q9-9
Our Price: $259.98
(N) ESET Multi-Device Security Pack - Renewal - 10 Users - 3 Year
#EMDS-R-3Y-NO-Q10-10
Our Price: $279.98