ESET Cloud Office Security

Advanced preventive protection for cloud email and storage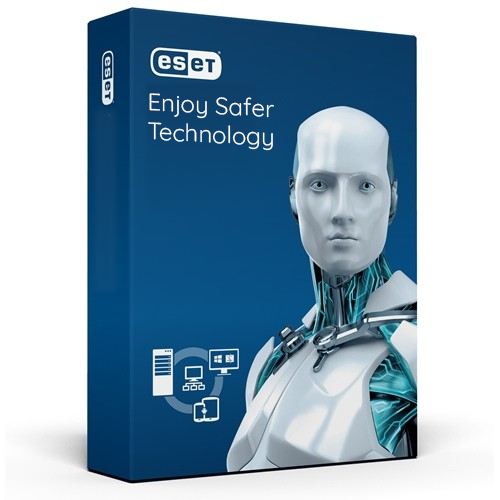 ESET Products
ESET Cloud Office Security - 1 Year - New
ESET Cloud Office Security - New - 5-10 Users - 1 Year
#ECOS-N-1Y-NO-Q1-10
List Price:
$23.90
Our Price: $22.71
ESET Cloud Office Security - New - 11-25 Users - 1 Year
#ECOS-N-1Y-NO-Q11-25
List Price:
$23.90
Our Price: $22.71
ESET Cloud Office Security - New - 26-49 Users - 1 Year
#ECOS-N-1Y-NO-Q26-49
List Price:
$23.90
Our Price: $22.71
Overview:
ESET Cloud Office Security provides advanced preventive protection for Microsoft 365 applications.
Its combination of spam filtering, anti‑malware scanning and anti‑phishing helps to protect your company communication and cloud storage. Our easy-to-use cloud console gives you an overview of detected items and immediately notifies you when detections occur.
Ensures infection-free company communications
Helps comply with data regulation thanks to full disk encryption capabilities on Windows and macOS.
Minimizes adverse effects of unsolicited messages on everyday productivity
Prevents incoming external emails being used as a channel for targeted attacks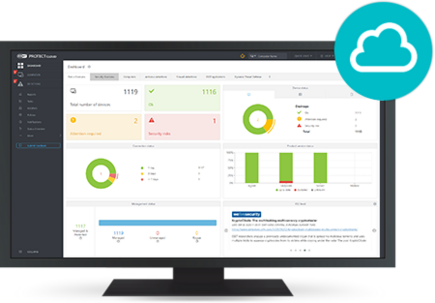 Features:
Anti-spam
Now using an enhanced, award-winning engine with improved performance, this essential component filters all spam emails and keeps user mailboxes free of unsolicited or undesired messages.
Anti-malware
Scans all incoming emails and attachments as well as all new and changed files. This helps keep the user's mailbox free of malware and prevents the spread of malware through cloud storage across multiple devices.
Anti-phishing
Prevents users from accessing web pages that are known to be phishing sites. Email messages can contain links that lead to phishing web pages.
Notifications
Notifications greatly improve admins' efficiency by removing the need to constantly check the dashboard.
Quarantine manager
An admin can inspect objects in this storage section and decide to delete or release them. This feature offers simple management of emails and files that have been quarantined by our security product.
Automatic protection
With this option enabled, admins can be sure that new users created within the Microsoft 365 tenant will be automatically protected without the need to go to the console to add them separately.
System Requirements:
Supported browsers
Mozilla Firefox
Microsoft Edge
Google Chrome
Opera
Safari
Compatible Microsoft plans
Office 365 Business Essentials
Office 365 Business Premium
Office 365 Enterprise E1, E3, E5
Exchange Online Plan 1, 2
OneDrive for Business Plan 1, 2
ESET Products
ESET Cloud Office Security - 1 Year - New
ESET Cloud Office Security - New - 5-10 Users - 1 Year
#ECOS-N-1Y-NO-Q1-10
List Price:
$23.90
Our Price: $22.71
ESET Cloud Office Security - New - 11-25 Users - 1 Year
#ECOS-N-1Y-NO-Q11-25
List Price:
$23.90
Our Price: $22.71
ESET Cloud Office Security - New - 26-49 Users - 1 Year
#ECOS-N-1Y-NO-Q26-49
List Price:
$23.90
Our Price: $22.71
ESET Cloud Office Security - New - 50-99 Users - 1 Year
#ECOS-N-1Y-NO-Q50-99
List Price:
$20.50
Our Price: $19.48
ESET Cloud Office Security - New - 100-249 Users - 1 Year
#ECOS-N-1Y-NO-Q100-249
List Price:
$20.50
Our Price: $19.48
ESET Cloud Office Security - New - 250-499 Users - 1 Year
#ECOS-N-1Y-NO-Q250-499
List Price:
$17.10
Our Price: $16.25
ESET Cloud Office Security - New - 500-999 Users - 1 Year
#ECOS-N-1Y-NO-Q500-999
List Price:
$17.10
Our Price: $16.25
ESET Cloud Office Security - New - 1000-1999 Users - 1 Year
#ECOS-N-1Y-NO-Q1000-1999
List Price:
$17.10
Our Price: $16.25
ESET Cloud Office Security - New - 2000-4999 Users - 1 Year
#ECOS-N-1Y-NO-Q2000-4999
List Price:
$17.10
Our Price: $16.25
ESET Cloud Office Security - New - 5000-9999 Users - 1 Year
#ECOS-N-1Y-NO-Q5000-9999
List Price:
$17.10
Our Price: $16.25
ESET Cloud Office Security - New - 10000-24999 Users - 1 Year
#ECOS-N-1Y-NO-Q10000-24999
List Price:
$17.10
Our Price: $16.25
ESET Cloud Office Security - New - 25000-49999 Users - 1 Year
#ECOS-N-1Y-NO-Q25000-49999
List Price:
$17.10
Our Price: $16.25
ESET Cloud Office Security - New - 50000-999999 Users - 1 Year
#ECOS-N-1Y-NO-Q50000-999999
List Price:
$17.10
Our Price: $16.25
ESET Cloud Office Security - 1 Year - Renewal
ESET Cloud Office Security - Renewal - 5-10 Users - 1 Year
#ECOS-R-1Y-NO-Q1-10
List Price:
$23.90
Our Price: $22.71
ESET Cloud Office Security - Renewal - 11-25 Users - 1 Year
#ECOS-R-1Y-NO-Q11-25
List Price:
$23.90
Our Price: $22.71
ESET Cloud Office Security - Renewal - 26-49 Users - 1 Year
#ECOS-R-1Y-NO-Q26-49
List Price:
$23.90
Our Price: $22.71
ESET Cloud Office Security - Renewal - 50-99 Users - 1 Year
#ECOS-R-1Y-NO-Q50-99
List Price:
$20.50
Our Price: $19.48
ESET Cloud Office Security - Renewal - 100-249 Users - 1 Year
#ECOS-R-1Y-NO-Q100-249
List Price:
$20.50
Our Price: $19.48
ESET Cloud Office Security - Renewal - 250-499 Users - 1 Year
#ECOS-R-1Y-NO-Q250-499
List Price:
$17.10
Our Price: $16.25
ESET Cloud Office Security - Renewal - 500-999 Users - 1 Year
#ECOS-R-1Y-NO-Q500-999
List Price:
$17.10
Our Price: $16.25
ESET Cloud Office Security - Renewal - 1000-1999 Users - 1 Year
#ECOS-R-1Y-NO-Q1000-1999
List Price:
$17.10
Our Price: $16.25
ESET Cloud Office Security - Renewal - 2000-4999 Users - 1 Year
#ECOS-R-1Y-NO-Q2000-4999
List Price:
$17.10
Our Price: $16.25
ESET Cloud Office Security - Renewal - 5000-9999 Users - 1 Year
#ECOS-R-1Y-NO-Q5000-9999
List Price:
$17.10
Our Price: $16.25
ESET Cloud Office Security - Renewal - 10000-24999 Users - 1 Year
#ECOS-R-1Y-NO-Q10000-24999
List Price:
$17.10
Our Price: $16.25
ESET Cloud Office Security - Renewal - 25000-49999 Users - 1 Year
#ECOS-R-1Y-NO-Q25000-49999
List Price:
$17.10
Our Price: $16.25
ESET Cloud Office Security - Renewal - 50000-999999 Users - 1 Year
#ECOS-R-1Y-NO-Q50000-999999
List Price:
$17.10
Our Price: $16.25
ESET Cloud Office Security - 2 Year - New
ESET Cloud Office Security - New - 5-10 Users - 2 Year
#ECOS-N-2Y-NO-Q1-10
List Price:
$43.00
Our Price: $40.85
ESET Cloud Office Security - New - 11-25 Users - 2 Year
#ECOS-N-2Y-NO-Q11-25
List Price:
$43.00
Our Price: $40.85
ESET Cloud Office Security - New - 26-49 Users - 2 Year
#ECOS-N-2Y-NO-Q26-49
List Price:
$43.00
Our Price: $40.85
ESET Cloud Office Security - New - 50-99 Users - 2 Year
#ECOS-N-2Y-NO-Q50-99
List Price:
$36.90
Our Price: $35.06
ESET Cloud Office Security - New - 100-249 Users - 2 Year
#ECOS-N-2Y-NO-Q100-249
List Price:
$36.90
Our Price: $35.06
ESET Cloud Office Security - New - 250-499 Users - 2 Year
#ECOS-N-2Y-NO-Q250-499
List Price:
$30.80
Our Price: $29.26
ESET Cloud Office Security - New - 500-999 Users - 2 Year
#ECOS-N-2Y-NO-Q500-999
List Price:
$30.80
Our Price: $29.26
ESET Cloud Office Security - New - 1000-1999 Users - 2 Year
#ECOS-N-2Y-NO-Q1000-1999
List Price:
$30.80
Our Price: $29.26
ESET Cloud Office Security - New - 2000-4999 Users - 2 Year
#ECOS-N-2Y-NO-Q2000-4999
List Price:
$30.80
Our Price: $29.26
ESET Cloud Office Security - New - 5000-9999 Users - 2 Year
#ECOS-N-2Y-NO-Q5000-9999
List Price:
$30.80
Our Price: $29.26
ESET Cloud Office Security - New - 10000-24999 Users - 2 Year
#ECOS-N-2Y-NO-Q10000-24999
List Price:
$30.80
Our Price: $29.26
ESET Cloud Office Security - New - 25000-49999 Users - 2 Year
#ECOS-N-2Y-NO-Q25000-49999
List Price:
$30.80
Our Price: $29.26
ESET Cloud Office Security - New - 50000-999999 Users - 2 Year
#ECOS-N-2Y-NO-Q50000-999999
List Price:
$30.80
Our Price: $29.26
ESET Cloud Office Security - 2 Year - Renewal
ESET Cloud Office Security - Renewal - 5-10 Users - 2 Year
#ECOS-R-2Y-NO-Q1-10
List Price:
$43.00
Our Price: $40.85
ESET Cloud Office Security - Renewal - 11-25 Users - 2 Year
#ECOS-R-2Y-NO-Q11-25
List Price:
$43.00
Our Price: $40.85
ESET Cloud Office Security - Renewal - 26-49 Users - 2 Year
#ECOS-R-2Y-NO-Q26-49
List Price:
$43.00
Our Price: $40.85
ESET Cloud Office Security - Renewal - 50-99 Users - 2 Year
#ECOS-R-2Y-NO-Q50-99
List Price:
$36.90
Our Price: $35.06
ESET Cloud Office Security - Renewal - 100-249 Users - 2 Year
#ECOS-R-2Y-NO-Q100-249
List Price:
$36.90
Our Price: $35.06
ESET Cloud Office Security - Renewal - 250-499 Users - 2 Year
#ECOS-R-2Y-NO-Q250-499
List Price:
$30.80
Our Price: $29.26
ESET Cloud Office Security - Renewal - 500-999 Users - 2 Year
#ECOS-R-2Y-NO-Q500-999
List Price:
$30.80
Our Price: $29.26
ESET Cloud Office Security - Renewal - 1000-1999 Users - 2 Year
#ECOS-R-2Y-NO-Q1000-1999
List Price:
$30.80
Our Price: $29.26
ESET Cloud Office Security - Renewal - 2000-4999 Users - 2 Year
#ECOS-R-2Y-NO-Q2000-4999
List Price:
$30.80
Our Price: $29.26
ESET Cloud Office Security - Renewal - 5000-9999 Users - 2 Year
#ECOS-R-2Y-NO-Q5000-9999
List Price:
$30.80
Our Price: $29.26
ESET Cloud Office Security - Renewal - 10000-24999 Users - 2 Year
#ECOS-R-2Y-NO-Q10000-24999
List Price:
$30.80
Our Price: $29.26
ESET Cloud Office Security - Renewal - 25000-49999 Users - 2 Year
#ECOS-R-2Y-NO-Q25000-49999
List Price:
$30.80
Our Price: $29.26
ESET Cloud Office Security - Renewal - 50000-999999 Users - 2 Year
#ECOS-R-2Y-NO-Q50000-999999
List Price:
$30.80
Our Price: $29.26
ESET Cloud Office Security - 3 Year - New
ESET Cloud Office Security - New - 5-10 Users - 3 Year
#ECOS-N-3Y-NO-Q1-10
List Price:
$64.50
Our Price: $61.28
ESET Cloud Office Security - New - 11-25 Users - 3 Year
#ECOS-N-3Y-NO-Q11-25
List Price:
$64.50
Our Price: $61.28
ESET Cloud Office Security - New - 26-49 Users - 3 Year
#ECOS-N-3Y-NO-Q26-49
List Price:
$64.50
Our Price: $61.28
ESET Cloud Office Security - New - 50-99 Users - 3 Year
#ECOS-N-3Y-NO-Q50-99
List Price:
$55.40
Our Price: $52.63
ESET Cloud Office Security - New - 100-249 Users - 3 Year
#ECOS-N-3Y-NO-Q100-249
List Price:
$55.40
Our Price: $52.63
ESET Cloud Office Security - New - 250-499 Users - 3 Year
#ECOS-N-3Y-NO-Q250-499
List Price:
$46.20
Our Price: $43.89
ESET Cloud Office Security - New - 500-999 Users - 3 Year
#ECOS-N-3Y-NO-Q500-999
List Price:
$46.20
Our Price: $43.89
ESET Cloud Office Security - New - 1000-1999 Users - 3 Year
#ECOS-N-3Y-NO-Q1000-1999
List Price:
$46.20
Our Price: $43.89
ESET Cloud Office Security - New - 2000-4999 Users - 3 Year
#ECOS-N-3Y-NO-Q2000-4999
List Price:
$46.20
Our Price: $43.89
ESET Cloud Office Security - New - 5000-9999 Users - 3 Year
#ECOS-N-3Y-NO-Q5000-9999
List Price:
$46.20
Our Price: $43.89
ESET Cloud Office Security - New - 10000-24999 Users - 3 Year
#ECOS-N-3Y-NO-Q10000-24999
List Price:
$46.20
Our Price: $43.89
ESET Cloud Office Security - New - 25000-49999 Users - 3 Year
#ECOS-N-3Y-NO-Q25000-49999
List Price:
$46.20
Our Price: $43.89
ESET Cloud Office Security - New - 50000-999999 Users - 3 Year
#ECOS-N-3Y-NO-Q50000-999999
List Price:
$46.20
Our Price: $43.89
ESET Cloud Office Security - 3 Year - Renewal
ESET Cloud Office Security - Renewal - 5-10 Users - 3 Year
#ECOS-R-3Y-NO-Q1-10
List Price:
$64.50
Our Price: $61.28
ESET Cloud Office Security - Renewal - 11-25 Users - 3 Year
#ECOS-R-3Y-NO-Q11-25
List Price:
$64.50
Our Price: $61.28
ESET Cloud Office Security - Renewal - 26-49 Users - 3 Year
#ECOS-R-3Y-NO-Q26-49
List Price:
$64.50
Our Price: $61.28
ESET Cloud Office Security - Renewal - 50-99 Users - 3 Year
#ECOS-R-3Y-NO-Q50-99
List Price:
$55.40
Our Price: $52.63
ESET Cloud Office Security - Renewal - 100-249 Users - 3 Year
#ECOS-R-3Y-NO-Q100-249
List Price:
$55.40
Our Price: $52.63
ESET Cloud Office Security - Renewal - 250-499 Users - 3 Year
#ECOS-R-3Y-NO-Q250-499
List Price:
$46.20
Our Price: $43.89
ESET Cloud Office Security - Renewal - 500-999 Users - 3 Year
#ECOS-R-3Y-NO-Q500-999
List Price:
$46.20
Our Price: $43.89
ESET Cloud Office Security - Renewal - 1000-1999 Users - 3 Year
#ECOS-R-3Y-NO-Q1000-1999
List Price:
$46.20
Our Price: $43.89
ESET Cloud Office Security - Renewal - 2000-4999 Users - 3 Year
#ECOS-R-3Y-NO-Q2000-4999
List Price:
$46.20
Our Price: $43.89
ESET Cloud Office Security - Renewal - 5000-9999 Users - 3 Year
#ECOS-R-3Y-NO-Q5000-9999
List Price:
$46.20
Our Price: $43.89
ESET Cloud Office Security - Renewal - 10000-24999 Users - 3 Year
#ECOS-R-3Y-NO-Q10000-24999
List Price:
$46.20
Our Price: $43.89
ESET Cloud Office Security - Renewal - 25000-49999 Users - 3 Year
#ECOS-R-3Y-NO-Q25000-49999
List Price:
$46.20
Our Price: $43.89
ESET Cloud Office Security - Renewal - 50000-999999 Users - 3 Year
#ECOS-R-3Y-NO-Q50000-999999
List Price:
$46.20
Our Price: $43.89