ESET Endpoint Antivirus for Windows and Mac

Award-winning antimalware without system slowdowns, plus remote administration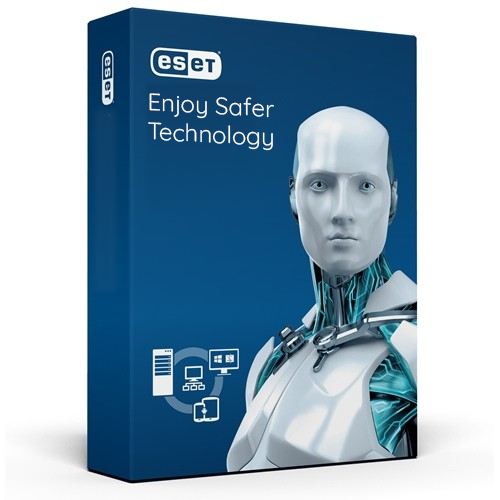 Sorry, this product is no longer available, please contact us for a replacement.
Overview:
ESET Endpoint Antivirus for Windows

Award-winning ESET NOD32® technology delivers superior protection against advanced malware with a light footprint and unmatched speed to:
Protect against ransomware
Block targeted attacks
Prevent data breaches
Prevent zero-day attacks
---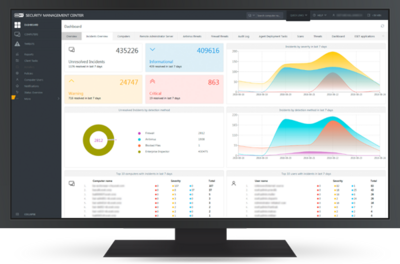 ---
Management server
ESET Security Management Center manages endpoint products from a single pane of glass and can be installed on Windows or Linux. As an alternative to on-premise installation, customers with up to 250 seats can manage their endpoints via ESET Cloud Administrator.
Low system demands
ESET Endpoint Antivirus delivers proven protection while leaving more system resources for essential programs that end users depend on daily. It can be deployed on older machines without the need for an upgrade, thereby extending hardware lifetime.
Multilayered defense
A single layer of defense isn't sufficient in today's constantly evolving threat landscape. All ESET endpoint products have the ability to detect malware pre-execution, during execution and post-execution. By focusing on the entire malware lifecycle, ESET provides the highest level of protection possible.
Benefits:
The ESET difference
Machine learning
All ESET Endpoint products currently use machine learning in conjunction with all of our other layers of defense and have done so since 1997. Specifically, machine learning is used in the form of consolidated output and neural networks. For a deep inspection of the network, admins can turn on the special aggressive machine learning mode that works even without internet connection.
Ransomware Shield
An additional layer protecting users from ransomware. This technology monitors and evaluates all executed applications based on their behavior and reputation. It is designed to detect and block processes that resemble the behavior of ransomware.
Network Attack Protection
Our technology improves detection of known vulnerabilities on the network level. It constitutes another important layer of protection against spreading malware, network-conducted attacks, and exploitation of vulnerabilities for which a patch has not yet been released or deployed.
Advanced Memory Scanner
A unique ESET technology which effectively addresses an important issue of modern malware—heavy use of obfuscation and/or encryption. Advanced Memory Scanner monitors the behavior of a malicious process and scans it once it decloaks in memory.
In-product sandbox
Helps to identify the real behavior hidden underneath the surface of obfuscated malware. Utilizing this technology, ESET solutions emulate different components of computer hardware and software to execute a suspicious sample in an isolated virtualized environment.
Exploit Blocker
ESET Exploit Blocker monitors typically exploitable applications (browsers, document readers, email clients, Flash, Java, and more) and instead of just aiming at particular CVE identifiers, it focuses on exploitation techniques. When triggered, the threat is blocked immediately on the machine.
macOS Server Support
Ensures the solution does not interfere with macOS Server system and the most commonly used applications. Support for macOS Server for Mac 10.9 and above.
---
Looking for more?

Upgrade to full-service protection
As well as protecting all your computers, laptops, and file servers, make your email gateway impenetrable. ESET mail security eliminates email-borne malware at the server level, before it can do any damage.
Cloud-based management
Endpoint security
File server security
Mail security

Add data access protection
A simple, effective way for businesses of all sizes to implement multi-factor authentication across commonly utilized systems.
Prevent data breaches
Meet compliance requirements
Easily manage authentication

Security Management Center
Endpoint Protection Platform
Cloud Sandbox Analysis
System Requirements:
Operating Systems:
Microsoft Windows 10
Microsoft Windows 8.1
Microsoft Windows 8
Microsoft Windows 7
Microsoft Windows Vista
Microsoft Windows XP
macOS 10.9 and later